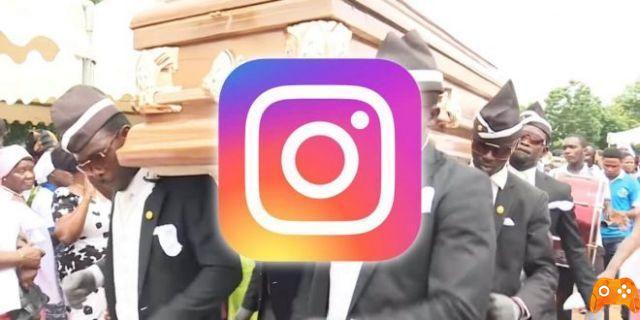 If you like Instagram filters, there is one you will probably like. Without a doubt, filters have become one of the funniest features on this social network. And this time, we will explain how to use the african dancers filter on instagram. It's that simple!
We are sure that in these days you have seen African gravediggers dance on any social network. Because? Because the filter of African dancers has gone very viral all over the web. If you want to use their Instagram filter, take a look at the following steps:
How to activate the Instagram filter of African dancers
The first thing to do is to open the application and go to the @paulostoker user profile. You can do it quickly by clicking on this link.
When you get to the filter creator profile, tap the smiley face icon that appears at the beginning of your posts. Then you can access all Instagram filters created by this user.
Once you are in their filter gallery, look for the one that says "Coffin dance" found at the beginning of this section.
Entering the filter, you will have to press the central button, wait for the front camera to open and see how the magic begins.
There he is! You just have to stand still and the filter will take care of the rest. In seconds you can enjoy a funny video where you play the African burial dancers who are causing such a stir on the internet.
Although many don't know it, the video of the African gravediggers has been on YouTube since 2015. There you can see the protagonists dancing a funeral rite for more than six minutes, with a coffin on their back and dressed in dark suits. All of this, as part of a mortuary celebration in Kasoa, Ghana.
Restore deleted or lost Instagram photos and videos
Further Reading:
How to delete Instagram history
Best free apps to add music to Instagram videos
How to add music to Instagram videos ... even to stories
Incredible! Instagram allows you to try on clothes with augmented reality before buying
Discover Threads, the new Instagram app to contact your closest friends