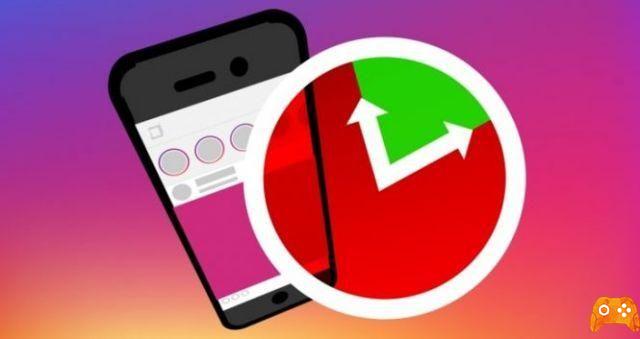 Instagram is an amazing social media platform, thanks to its focus on sharing experiences through impactful photos, videos and animated stories. It has given internet celebrities a chance to shine and this platform has also changed the way people advertise. Unsurprisingly, Instagram offers some of the most comprehensive editing tools for videos and photos. However, all of these tools are only available before you post something.
How to view old Instagram Stories
Once you've actually uploaded a video to your album or story, all editing features will disappear. There are some changes you can make to published content, but they are very limited. Let's take a closer look at what you can do.
CHANGE CAPTIONS ON INSTAGRAM
One of the simplest changes you can make to an already posted video is changing the caption.
Log into your Instagram account
Go to your profile page
Tap the video you want to change the caption for
Tap the three-dot icon in the top right corner
Tap Edit
Delete the existing text and type something new
Tap End (iOS) or check mark (Android)
That video will not have a bump after editing or removing a caption. Instagram also does not send anyone notifications about the change.
How to hide hashtags on Instagram
TAG NEW PEOPLE ON INSTAGRAM
Just as you can tag people in photos before and after posting, you can do the same for videos.
Open the Instagram app
Go to your profile page
Select a video
Tap the three-point menu icon
This will bring up the edit function
Tap the "Tag People" icon that appears on your video
Tap someone in the video to see the search function
Type that person's name
Tap the name to select it
Tap End (iOS) or check mark (Android)
If you tag someone, even in an already posted video, that person will be notified. Other people following that post will not be notified.
How to tag someone on Instagram
ADD A PLACE ON INSTAGRAM
You can also make changes to the location. You can add a position (if you posted the video without one) or you can edit the existing position associated with your published videos.
Select the video you want from your profile page
Tap the three-point menu
Tap Edit
Tap "Add Location"
Type the location
Tap End (iOS) or check mark (Android)
If you want to change a position, you must first remove the previous one.
Access the Edit function on your video
Tap the name of the location
Tap "Remove Location" (Android) or "Change Location" (iPhone)
Alternatively you can tap "Find a location"
Tap Done (iOS) or the checkmark (Android) when you're satisfied
GIPHY does not work on Instagram: what to do
CAN YOU CHANGE THE MINIATURES ON INSTAGRAM?
Unfortunately, this is another thing Instagram doesn't allow you to do once a video has been posted. To get a great preview, you should select one before posting the video. In case you don't know how to do it, here are the steps you need to follow.
Show Instagram
Tap the plus icon
Select a video from the library
Tap "Cover" in the lower right corner
Scroll through the available covers and frame captures
Tap "Next"
How to find out who follows your profile on Instagram
EDITING THE PUBLISHED CONTENT IS NOT EASY
As you can see, your editing options disappear when you upload and post something on Instagram. Aside from changing the caption, changing the location, and tagging people you forgot before posting, there isn't much you can do.
It's nice to have at least that, but a little unsatisfying, given how popular this social media platform is. Better tools would be expected by now.
Are you satisfied with the current situation on Instagram? Would you consider using third-party apps to make changes if Instagram fails to provide post-post editing tools? Leave us your thoughts in the comment section below.
How to check Instagram messages on your PC
Further Reading:
Your private Instagram posts and stories may not be that private
How to send a link on Instagram
How to hide Instagram Stories
How to temporarily disable your Instagram account
How to delete all your direct messages on Instagram