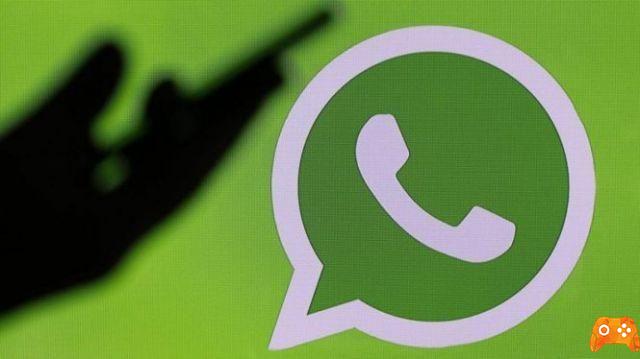 I WhatsApp audio messages they are one of the most used features of this instant messaging application and allow us to send a message without necessarily having to write it, it is convenient because we talk more than write.
Nowadays, sending a text message is not always the best option if what we want is direct communication with a friend or relative of ours, and more and more users prefer to use audio messages or voice calls to communicate with your friends on WhatsApp.
Insend an audio message on WhatsApp is one of the best options when we have to communicate with someone, the truth is that sometimes we wish these messages were a little more fun. And if I tell you it's possible change your voice when sending audio messages on WhatsApp, yes it is now possible thanks to third-party applications.
Below we offer you two third-party applications, totally free, that you can download from the Play Store or App Store, through which you can record funny audio messages to share them with the application.
Voice changer [Android]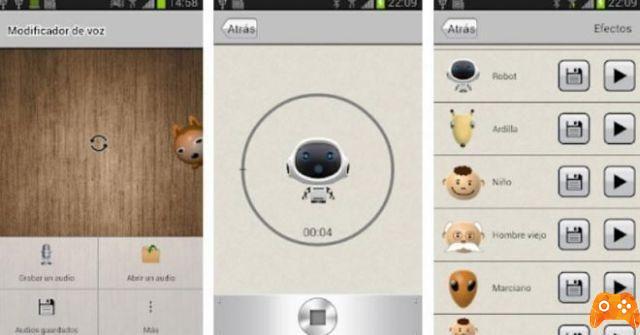 Thanks to Voice Changer it is possible to change the voice by applying different effects depending on the audio message to be sent. Effects can be applied after recording audio or in previously recorded audio. It has many effects such as robot, squirrel, martian, animal, horror movie, demon or giants, among many others. After registering it, you can share it on WhatsApp or other social networks.
Voice Changer Plus [iOS]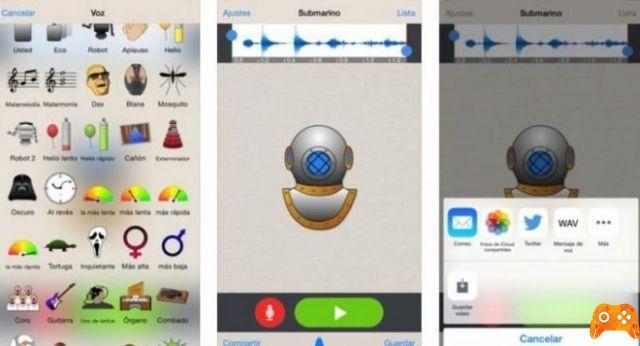 Another free application that you can download to change your voice Voice Changer Plus. You can record your voice by clicking on the red icon, and once registered select the one you want from a multitude of beautiful voices ranging from Darth Vader, animals , horror, galactic, DJ or helium. After recording the message, you can share it on WhatsApp and other social networks.
Thanks to this tutorial, you now already know how to change your voice when sending audio messages via WhatsApp.
Read also: How to use a WhatsApp account on two phones at the same time
Further Reading:
How to change Alexa's voice
WhatsApp: how not to send photos to the wrong people
How to change Whatsapp group administrator
How to change the background on WhatsApp of a chat or all chats
How to change phone number on WhatsApp from the same phone or from a new phone