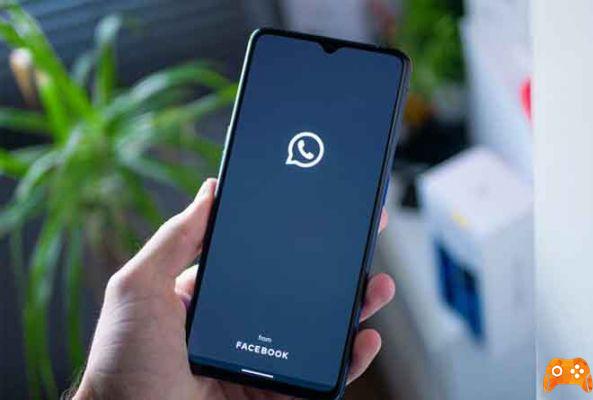 These are all the ways to spy on Whatsapp. WhatsApp is not a 100% foolproof app - these are the ways they can spy on you. That there are alternatives to WhatsApp that stand out for their security as in the case of Signal has its own explanation.
WhatsApp, despite being the most used messaging app in the world, is not foolproof and there will always be someone who will be able to exploit the gaps in the application to perform techniques that will allow them to spy on Whatsapp conversations.
And it is that, while it is not as simple as it once was, it is possible to spy on WhatsApp messages and it is certainly something you should keep in mind when using the app and prevent third parties from accessing the information you share through your chats.
For this reason, in this guide we review all the ways to spy on Whatsapp, and also help you avoid this type of situation.
How to spy on Whatsapp for free, these are all methods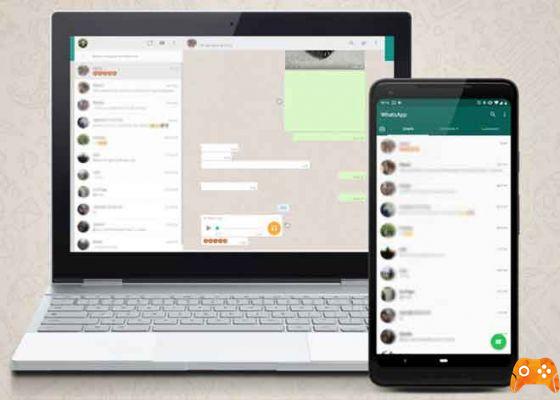 First of all, how can you stop them from spying on your WhatsApp?
As I said at the beginning, spying on WhatsApp is not as easy as it used to be. Until the application introduced end-to-end encryption in its chats, anyone connected to our Wi-Fi network, with the necessary tools, could access the content of our messages sent and received simply by analyzing network traffic. Luckily, this method no longer works and attackers must seek other more complex ways to spy on Whatsapp.
That said, it needs to be mentioned that There is no solution that allows you to avoid all kinds of spying techniques through WhatsApp, although maintaining a good level of security in our account can help, and a lot. Therefore, we recommend that you take a look at our WhatsApp security guide.
On the other hand, it is worth remembering - although it should be obvious - that spying on WhatsApp conversations is completely illegal. In fact, it is a crime of the Criminal Code, which refers to the discovery and disclosure of secrets, and which includes prison sentences of between 1 and 4 years. Furthermore, the sanctions are strengthened when the acts have been committed since spouse or a person who has maintained an emotional relationship with the victim even if there was no coexistence.
Taking into account all of the above, now yes, we will see how to spy on messages on Whatsapp.
Spy on Whatsapp from PC via WhatsApp Web
It wouldn't be the first time that WhatsApp Web is at the center of the controversy due to security breaches that allow attackers to access chat content or even introduce malware into their victims' computers.
But beyond the vulnerabilities it could have, the simple fact of working through the browser, associated with a WhatsApp account, makes WhatsApp Web one of the most used ways to spy on WhatsApp chats. And you just need to log into WhatsApp on a computer, to access all conversations, both current and previous, with all your shared messages and files.
Furthermore, WhatsApp notifies your mobile phone only when you log in for the first time, so if the person who wants to spy on us removes that notification, ** we won't know if anyone is reading our messages through the website version of the messaging app.
How to avoid it: to avoid spying on WhatsApp through the web version, access the "WhatsApp Web" section of the application on your mobile device and check which devices you are connected to. If you see a suspicious computer, you can tap it to log out and remove access to your messages.
I warn you that there are no apps to spy on Whatsapp for free, or you can do it with this method or you have to pay.
How to spy on Whatsapp conversations through WhatsApp backups
Although it is not a simple technique like that of WhatsApp Web, as they explain on AdslZone, It is also possible to spy on WhatsApp conversations through the backup copies that the app creates of our conversations. For this, there are specific tools and software that allow you to decrypt backup packages and then access their content.
How to avoid it: For some years now, WhatsApp backups have been stored on Google Drive. This adds an extra layer of security. Also, to access the copies, the attacker would have to have the passcode that WhatsApp sends via SMS when logging into a new device. That is why it is so important to ignore the messages that ask us for this type of verification codes.
Whatsapp spy app
Unfortunately, over the years, more and more instruments are emerging to spy on WhatsApp conversations. While some are justified as being parental control applications that allow parents and guardians to know who their children are talking to, the reality is that in most cases they are being used for other purposes.
iKeyMonitor (Android / iOS)
Highster mobile
Spyzie
Also, these types of applications have become more and more complex, so don't they don't even need permissions di superutente or root to perform their function. Some of them also offer theaccesso complete to the contents of the device, including call logs, chats, group chats and media files via WhatsApp.
However, we cannot fail to mention that a good number of these tools just don't perform their function, but it can also pose a risk to those who use them. In fact, it wouldn't be the first time the security forces have reported scams disguised as this type of software.
How to avoid it: frequently review the list of apps installed on your phone to rule out suspicious or unknown apps. If you also suspect that they may be spying on your conversations, checking to see if your phone is running slower or consuming more battery than usual can be clues that something is wrong - a background process may be running to allow access there. 'attacking all content on your device. Either way, formatting your phone can be the most effective solution.
We wrote for you: Why WhatsApp Web is not working
Further Reading:
How to make WhatsApp calls using the Google Assistant
How to hide the WhatsApp profile photo from a contact without blocking it
How to avoid being added to a WhatsApp group
Software to spy on cell phones: do you know how they work?
Does the phone listen to us? How to prevent the phone from listening