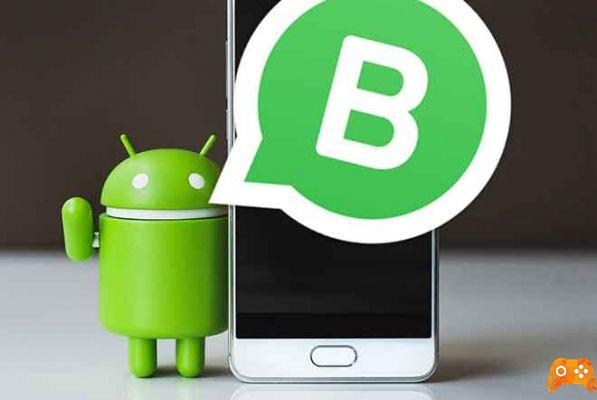 So you want to have 2 WhatsApp accounts on the same phone? We tell you what you can do to have 2 different WhatsApp accounts running on the same smartphone or tablet without any problem.
WhatsApp has become the most popular instant messaging app at the moment, however, you can only have one account on your mobile. This is a drawback for those who need a second account and don't want to buy or bring another mobile device, for this reason, today we are going to teach you some simple, quick and free tricks that you can use to have 2 WhatsApp accounts on the same phone.
Associated with a phone number, this application works only with a single number; therefore, at least by default, it is impractical to use two different accounts on the same phone. This improves security, but is a nuisance for anyone using two different numbers.
The most common thing is to use one WhatsApp number for personal use and another for the account for work; can be combined according to the needs of each user. To receive WhatsApp messages in real time to the two accounts you should be using two phones, each with their own application installed, but there are ways to keep both WhatsApp accounts active on the same phone.
How to have 2 WhatsApp accounts on the same phone
This feature is becoming more and more common among Android manufacturers, so see if you keep it on your phone. Brands like Samsung, Huawei, Honor, OnePlus o Xiaomi have the ability to duplicate WhatsApp and install two phone numbers on the same mobile. This is a quick and easy feature that doesn't require installing anything.
On Huawei or Honor phones, just go to settings, go to "Apps" and look for the function"Twin App". On Samsung phones the function is called"Dual Messaging"and is found under "Advanced Features" in the settings. In Xiaomi or Redmi you just have to go to settings and search"Dual applications". In OnePlus, simply go to settings, go to "Utilities" and look for the option of"Parallel applications".
In all cases it is necessary to accept that WhatsApp is duplicated so that you can start two different accounts on the same mobile. The system will install a second application and you just have to register it with your other WhatsApp number. From then on, both accounts will be used simultaneously; and thus receive all messages instantly.
Duplicate Whatsapp account on the same phone
A very simple and safe way to have two simultaneous WhatsApp accounts on the same mobile is to use WhatsApp Business as a secondary application. They both work the same way, they are from the same company and officers; you just need to install Business and set it up with your secondary phone number for it to work.
Though WhatsApp Business is suitable for anyone, whether it is a business or not, you should consider some considerations:
Your contacts will see your account as Business.
Your personal account will become a work account - all contacts will be imported into it.
Otherwise there are no big differences between using the "normal" app and the company: you can run both on your Android by differentiating each of them by its icon. WhatsApp Business offers additional options, such as automatic replies and message statistics.
Double Whatsapp on the same phone and use two numbers at the same time
If your phone doesn't have a license lock for messaging apps, you can install an app to run the same service. Its usefulness is the same, even the execution: they take care of clone the WhatsApp application (and others) so that two accounts work at the same time.
There are many applications of this style. There are those that are dedicated only to duplicating WhatsApp and others that clone any type of application. We will opt for Parallel Space.
parallel Space
This application takes care of creating a parallel workspace by enabling service mirroring. It works for WhatsApp, but also for many other applications. Telegram, Facebook, due account Fortnite… It's up to you to decide.
To use this application, simply install it, run it and then add WhatsApp to your duplicate app list. The process is simple and guided: in less than a minute you will have access to the registration of the second account. Parallel Space is a safe and free app and has only the annoyance of ads. You can deactivate them with a subscription.
Register the second account on WhatsApp Web
This method is a bit odd, but it can work - just use the mobile browser for register the second number of your account with WhatsApp Web. Just do the following:
Open the WhatsApp app account that you will use as a secondary, tap the first three points of the menu and go to WhatsApp Web.
Open the mobile browser where you plan to have both WhatsApp accounts.
Tap the browser options menu and check the version of the computer.
Upload WhatsApp Web to your browser. A QR code will appear.
Capture the QR with your secondary WhatsApp account. It will now be registered in the browser of your main mobile phone.
A notification message will appear - accept it.
This way you will have the secondary WhatsApp account in your mobile browser and your main account within the WhatsApp app for Android. It's a little weird and you need two phones to do the process, but it works perfectly.
How to have double Whatsapp account on the same Android phone (Unofficial method)
Make sure you follow the step-by-step instructions.
Open your existing WhatsApp application and go to Settings> Chat> Chat Backup. Click on it.
Let the backup process finish before continuing.
Go to your phone's Settings> Applications> Manage applications, once inside click on Whatsapp, select Clear data.
Uninstall the WhatsApp app.
Rename the sdcard / WhatsApp folder to sdcard / OGWhatsApp on the smartphone.
Download and install OGWhatsApp
Open the application.
Enter the same number you normally use for WhatsApp. Once done, restore your existing backup.
Once restored, we will have an icon in the "OGWhatsApp" menu. You will notice that you have all your conversations and contacts.
Now install WhatsApp from the Play Store and follow the steps for setting up with the other phone number for a new WhatsApp account.
Congratulations! You now have two WhatsApp accounts on the same device, without the need to root. It worked? Let us know via the comments. It might interest you: how to know if someone has blocked you on Whatsapp
Further Reading:
How to run two WhatsApp accounts on any Huawei / Honor phone via App Twin
How to activate WhatsApp without SIM
What to do if WhatsApp suspends your account
WhatsApp widget, how to use it
Whatsapp on two devices, how to do it