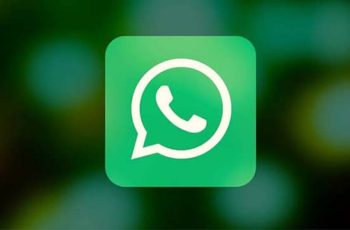 How to Install WhatsApp on iPad without Jailbreak with this simple tutorial! WhatsApp is a popular messaging application that allows users to send messages, photos and videos to friends and family and also allows them to make voice calls.
Since WhatsApp for tablets requires a phone number, as far as Apple devices are concerned, it only supports the iPhone and not other types of devices such as iPad and iPod. If you are looking for a way to install WhatsApp on iPad, then you have come to the right place.
In this tutorial, I'll show you how to download and use WhatsApp for iPad using an application called WhatsPad ++. This method does not require jailbreaking and works with all iPhones and iOS.
Downloading WhatsApp x iPad as such is something that many users have been trying to resort to in recent years and the truth is that there is no official application as such for this device. It seems somewhat incomprehensible that such a popular app is not cross-platform, but beyond that we want to offer you the best solutions to use on your Apple tablet.
How to install Whatsapp on iPad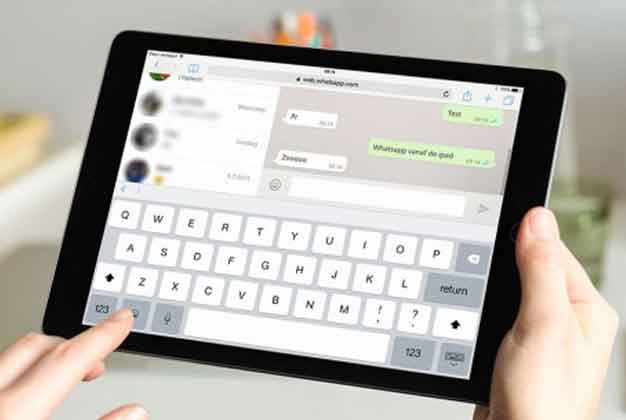 1. How to put Whatsapp on iPad with WhatsApp Web
This method is probably the simplest, as it does not require the installation of any kind of third party application and can be run from the browser Safari or by any other like Google Chrome. If you've used WhatsApp Web on your computer before, the process may sound very familiar to you, however we tell you how:
Open the browser on your iPad and go to WhatsApp Web.
Open the WhatsApp app on your mobile.
If you use a iPhone, go to the Settings tab and click on "WhatsApp Web / Desktop". If you use a Android, click on the three points above and click on "WhatsApp Web".
With the camera that's been opened on your phone, point to the QR code that appears on the iPad.
And so, in this simple way you can access your chats from the browser itself. Of course, it is possible that when you close the WhatsApp Web tab you will have to set it up again. It is WhatsApp's security method so that a third party cannot access your information.
In some ways it makes sense, since the iPad may be a device used by multiple people in the house, and you may not want others to be able to read your conversations.
2. How to use Whatsapp on iPad through third party apps
If the above formula does not convince you, we can find some applications in the App Store that can cover this need. One of the benefits of using any of these is that you can have direct access whenever you want, by placing the application on the main screen or in the dock. In all the configuration process it is practically the same as that of WhatsApp Web, since in a sense it is still the desktop version adapted to an application.
Messenger for WhatsApp WebApp
It is one of the most popular apps for this task. As we have already explained, it uses the web version of WhatsApp to be able to offer you the functionality of writing and receiving messages, sharing multimedia content or uploading new statuses. Therefore, the interface we find is the same, which in the end is an advantage because we don't have to get used to using something new.
Dual Messenger for WhatsApp WA
Also in this case we find an application based on WhatsApp Web and with the same interface. One of the coolest added features available is the ability to block access by code, which helps no other iPad user access chats.
Of course, many users have reported that they are not receiving notifications, which could be quite tedious if the mobile is not nearby to find out when the messages are received.
3. How to get Whatsapp on iPad without Jailbreak
Download Whatsapp to iPad using WhatsPad ++
IThe first step is to download the IPA file WhatsPad ++ - Whatsapp for iPad download
Go ahead and download Cydia Impactor from here. This application will be used to install WhatsPad ++ on iPad.
Connect your iPad to the computer using a USB cable.
Open Cydia Impactor and then drag the WhatsPad ++ file to Cydia Impactor.
Cydia Impactor will ask for your Apple ID and password, which is only sent by Apple to sign the IPA file for installation.
After entering the Apple ID and password, Cydia Impactor installs WhatsPad ++ on your device.
Before opening WhatsApp on your iPad, go to Settings -> General -> Profiles (or "Device Manager"). Find the profile with your Apple ID and open it.
Tap the 'Trust' button.
Go back to the home screen again and open WhatsApp. Now you can use the application on iPad and enjoy its features without the need for an iPhone.
This is all you need to do for download and install WhatsApp on iPad. Keep in mind that after 7 days the IPA expires and will start to stop. You need to perform these steps again to reinstall the application.
Read also: How to change WhatsApp wallpaper
Further Reading:
How to stop automatic updating of iPhone and iPad apps
How to recover deleted WhatsApp messages and photos from iPhone
How to connect a Magic Keyboard to an iPad
Apple introduces the iPad Air 10,5 (2019), the affordable alternative to the iPad Pro
Update iPad, complete guide