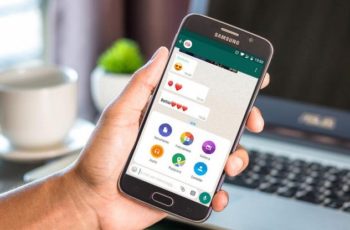 Sending high-resolution photos with WhatsApp is really very simple. Today, the easiest and fastest way to share photos is via WhatsApp. WhatsApp tends to compress images when they are sent in a chat.
So what if you want to send original photos without losing quality? Well, we have good news for you in this tutorial. Follow the steps below to send high resolution, uncompressed images. How to send high resolution images with WhatsApp?
How to send high resolution images with WhatsApp without compressing them
The procedure and screenshots used come from an Android device, but the method remains the same for iPhone as well. So, let's get started.
Open WhatsApp and select the conversation with the contact you want to send the high quality photo to.
As usual, tap the attachment icon (paper clip).
Now, instead of selecting Gallery, press Document. Yes, you read that right.
Tap Browse other documents ...
You will see the images taken by your camera. To view all the pictures in the Gallery, press Camera and select Pictures. If you see the folders, select the one you are interested in with the photos you want to send.
Now select the desired image and hit Submit.
This is all there is to it. The photo, when sent as a document, is uncompressed and the recipient receives it in its original high quality format.
Repeat the same procedure to send more photos. If you have a lot of images to send, it would be best to follow the steps below.
How to send high resolution images with WhatsApp without compressing them
You need to use a file manager to compress the files. We used ES File Explorer for this purpose.
Once installed, open it.
Open the folder with the desired images. Long press on a photo to activate multiple selections.
After selecting your images, tap More at the bottom right and select Compress.
You can choose between 2 Zip or 7Zip formats. Name the folder and set a password if you like.
Then, tap OK.
The compressed folder with the selected images will be saved, after which you can share this folder as a document on WhatsApp with the desired friends.
We hope you were able to send high quality original uncompressed photos on WhatsApp. Don't forget to share this article so that more users know about this very useful little setting.
How to know if someone has blocked you on WhatsApp
Further Reading:
How to send high quality videos via WhatsApp on Android and iPhone
How to send full resolution photos with WhatsApp for iOS
How to use WhatsApp on your Apple Watch
How to speed up listening to WhatsApp voice messages on Android
How to know who saved your number using WhatsApp