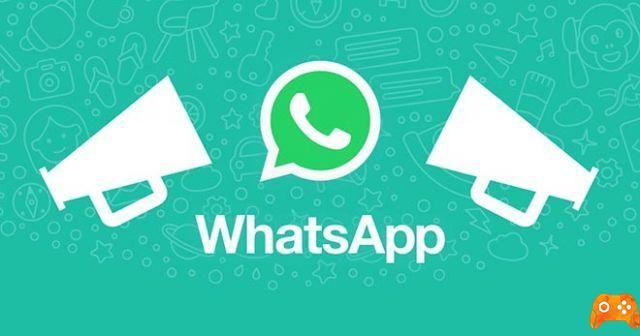 In this article, we explain what to do if the WhatsApp messages do not arrive. It happened to you that you have to open WhatsApp to receive i messages? Then I warn you you are not the only one. We have found that it is a more common problem than you think. It's a very boring problem, because you don't know you've received any messages until you open the application. There is a solution if the WhatsApp messages do not arrive until the application is opened? Yup, there is. We are about to talk about it.
Read also: How to customize WhatsApp [2019]
Whenever you connect to the internet on your phone, the first thing you get is a lot of WhatsApp messages and many people get frustrated by its constant notifications. But it is even worse if the opposite happens and that is that i WhatsApp messages do not arrive until the application is opened. In this case, let's see what to do.
Why don't WhatsApp messages arrive until the application is opened?
It should be noted that this usually happens more on phones Android. The problem could be due to different reasons, but the most common are the following:
Lack of storage space Internal.
Many open applications simultaneously.
Operating System very old.
Lots of data in the cache.
Charge level of the battery very low.
Failure to update WhatsApp.
The restriction of background data is enabled.
Internet connection unstable.
Read also: How to hide WhatsApp photos and videos from gallery on Android and iOS
I am not receiving messages until I open Whatsapp
To make sure you receive WhatsApp messages and notifications in real time, you need to set up your phone correctly.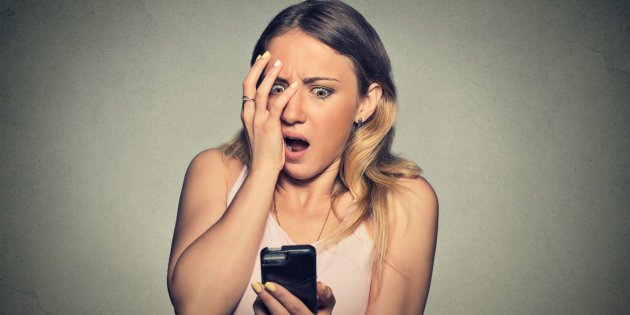 What to do if the WhatsApp messages do not arrive until the application is opened
What you need to do to receive WhatsApp messages normally
You can try one of the following suggestions, and if that doesn't work, go ahead and try another one. The most common reason why you can't send or receive messages on WhatsApp is because of a weak internet connection.
Clear cache memory phone (Android). The cache is a collection of small files that help speed up the running of apps, while also burdening the apps with accumulated files. Therefore, the notification may be delayed from the cache and you should delete it from time to time.
Android users need to open Settings> Apps> WhatsApp> Clear cache.
IOS users don't need to clear the cache as the system will do it for you; however, if you are still worried and want to clear the cache deeper then deleting the app is the best choice for you and further details on reinstalling WhatsApp will be listed in Solution 5.
Read also: How to know if someone has blocked you on WhatsApp
Suppose you cannot get proper notification via the above methods, it is recommended to update WhatsApp to the latest version, as the new version has been optimized based on the old one. Also, you can try delete WhatsApp and reinstall it in following.
Android users they can keep the WhatsApp icon and drag it to the trash; or open Settings> Apps> WhatsApp> uninstall. Then download it on Google Play.
IOS users they can also hold the app icon and tap the "X" at the top left of the icon. Then reinstall it in the App Store.
Before deleting WhatsApp, don't forget to make a backup for your data such as chats, photos etc. You can use iCloud / Google Drive, to help you read here!
Update WhatsApp, read this tutorial to know how.
Delete recent applications or recent activities.
Read also: How to schedule WhatsApp message
Internal memory full, delete any files or applications you don't use. Let's deepen the topic: Some tips for cleaning Android: cache, history, files, more
Disable the restriction of background data. On your phone, go to Settings> Applications> Application manager> WhatsApp> Data usage. Make sure the Restrict background data option is disabled. Follow the same steps for Google Play Services as well.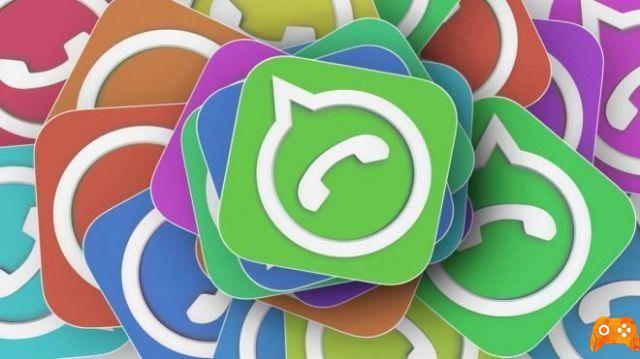 Switch off the phone, wait 30 seconds and turn it back on. Notifications not sent correctly can be the result of temporary WhatsApp technical problems. Closing the app can be the most direct and effective way to address the problem.
Android users they can scroll the menu to see the recently used app and slide WhatsApp to close it; or go to Settings> Apps> WhatsApp> Force stop. Then, restart your phone.
IOS users they can double-click the Home button, swipe on WhatsApp to close it, and then force restart the iDevice:
IPhone 5 / 5s, 6 / 6s users need to press and hold the Home button and the Power button.
IPhone 7/7 Plus users need to press and hold the Volume Down button and the Power button.
IPhone 8/8 Plus, X users need to press Volume Up and then Volume Down, then press and hold the Power button.
You should hold the button for about 10 seconds until the Apple logo appears. Now run WhatsApp again and wait for a new message notification.
Read also: Emoticons, the hidden meaning of WhatsApp smileys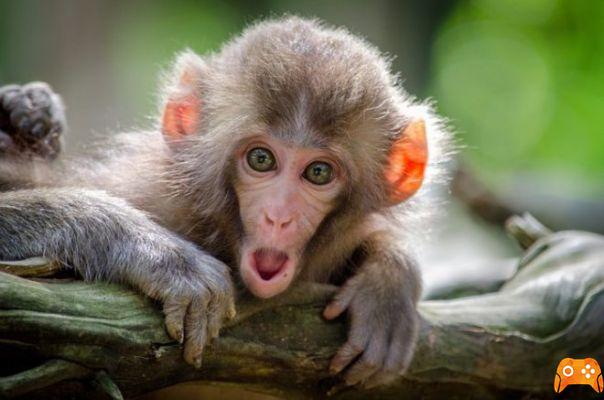 Disable the option for the saving area of battery.
Close the session WhatsApp web. Go to WhatsApp> Menu Button> WhatsApp Web> Close All Sessions.
Delete any application and delete recent activity o recent applications to free up space. Uninstall any task manager (task killer) from your mobile phone. These programs do not allow WhatsApp to receive messages when the application is not open.
On the device Android, deactivates the limitation of data consumption.
The famous solution 5: updating or reinstalling the system
Update the operating system of your phone (Android).
WhatsApp does not notify you of a new message it can be the consequence of a system error, so you can try to install the system again.
IOS users they can refer to the instructions on how to update iOS.
For the Android phone, you can open Settings> About and you can see if the latest version is available or read here!
It is recommended to leave the device in Wi-Fi environment during the update, as many files will be downloaded. Next, run WhatsApp and check if the notification function is back to normal.
Read also: How to record WhatsApp video calls
Instructions for specific operating systems
Android 4.1 - 4.4

Go to Settings > Data Usage > Menu button and verify that you have activated the automatic data synchronization.
Verify that Wi-Fi optimization is turned off in Settings > Wi-Fi > Menu button > Advanced> Wi-Fi optimization .

Android 6.0 or higher

Check that Do Not Disturb mode is off or WhatsApp notifications are allowed with priority mode. Go to Settings > Audio > Do not disturb.
Check that WhatsApp has all permissions on your phone. Go up Settings > Applications > Application management > WhatsApp > Access.
If none of these steps helped you solve the problem, you may not receive updates from Google's push notification system.
Let me know if you've solved it with any of these tips!
One of our users advised us to do this:
Go to App → Whatsapp → Authorization. It will show the default authorization list. Now choose the icon "|" at the top right and select "All permissions". Scroll down and find "start at startup". It should only have an Ok button. How many times do you ok, keep showing the same.
But after this my Whatsapp never went into sleep mode and I started seeing notifications. But I wonder that they could have set a recognition or a slider to know if it is set or not. Perhaps too trivial user experience factor. There are a number of other permissions we can set. They are not shown in the default set.
This has nothing to do with the model or brand of the phone; it's a feature of the operating system, I believe.
Read also: How to customize WhatsApp [2019]
Further Reading:
Whatsapp notifications arrive late [Solved]
3 ways to send a WhatsApp message to someone without adding them as a contact
Whatsapp, how to convert audio messages to text
The new WhatsApp scam steals your personal data and conversations with one click
WhatsApp notifications do not arrive, how to fix