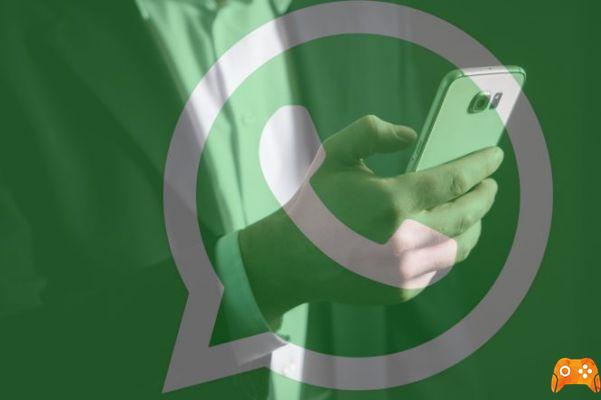 We usually talk about the many new features and features launched on WhatsApp practically every week. But unfortunately today we have to talk about some rather bad news, WhatsApp users are getting along complaining about a bug that deletes the chat history.
According to WhatsApp experts, WABetaInfo, is a messaging application problem, which appeared in the last few days and delete chat history without the victim being able to do anything to prevent it. A problem that many users have been having with the application since the beginning of this year.
The problem is that chats disappear chronologically for no apparent reason from the data subject's messaging app. But now the bug doesn't get rid of them by respecting one order, but one or two Random chats disappear from Whatsapp every day. Randomly and without explanation.
Some users have tried to uninstall the application and reinstall it in case it was a virus, but it doesn't work and when you reinstall it, the same problem reoccurs with the chat history continuing to be deleted.
Other users have the opposite problem: WhatsApp does not allow them to delete any chats. When they go to cancel a conversation, an error appears in the application and the chat stays where it was.
What can we do if a WhatsApp bug deletes the chat history
We don't know if WhatsApp will act soon and will update the application to eliminate this problem. For the moment we can only wait. In order not to lose our conversations it is better to make a backup of the most famous messaging application in the world.
Read here if you don't know how: WhatsApp is very simple: install, update, backup and restore
The logical thing would be, as explained by the aforementioned support, uninstall the application, delete the folder on our phone where there are temporary files, reinstall WhatsApp on the phone and restore the backup so that the chats return to their place.
This could be a solution.
If not, we will have to wait for WhatsApp to eliminate this annoying bug from the application.
Further Reading:
How to recover deleted WhatsApp messages and photos from iPhone
How to hide WhatsApp chats on Android and iPhone
Deleting WhatsApp contact, very easy
Backup WhatsApp, how it's done
WhatsApp warns: if you don't use the official application, your account will be banned