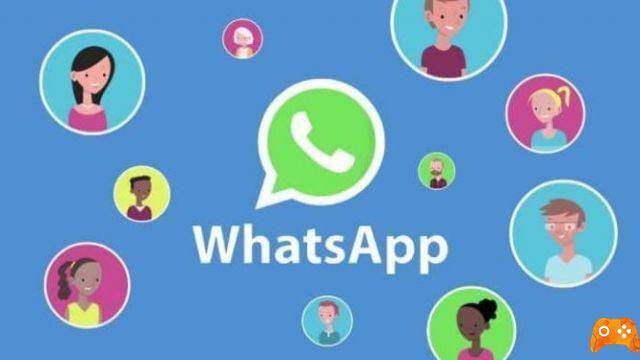 WhatsApp not working? Lots of solutions to the most common Whatsapp problems. WhatsApp is one of the most popular messaging apps out there, with over 10 percent of the global population actively using it every month.
Given this volume of use, it is clear that there are many things that work well and these could contribute when Whatsapp does not work, today we will focus on what does not work well from time to time. Here are some of the most common WhatsApp problems on Android and how to fix them.
WhatsApp not working? Here are the solutions!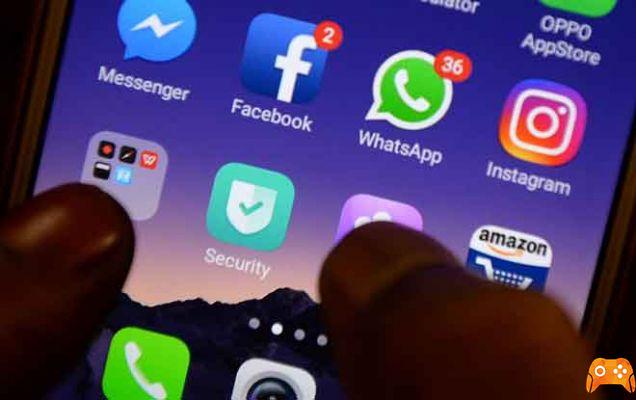 WhatsApp is an instant messaging application used by millions of people around the world. This huge user base means that as soon as it doesn't work, the WhatsApp malfunction instantly travels around the world in minutes.
Obviously, when WhatsApp doesn't work it benefits other platforms such as Telegram, which become the second option for people affected by this problem. We often do not know if the problem is Whatsapp or our phone, this doubt arises when you see that the messages are not sent or do not arrive, in this case we must check if it is WhatsApp that is not working through a series of interesting tools.
Symptoms that WhatsApp is not working
The service app will show you the first indications that WhatsApp is not working as it should. If you see that you haven't received any messages from other Whatsapp users in a while (and this is not normal for you), you will begin to suspect that something is wrong.
It is possible to confirm this malfunction by sending Whatsapp messages that do not reach the recipient, since the clock that appears to the right of the sending time does not change in double check.
The permanent appearance of the watch is a clear indicator that the WhatsApp service is not working, even if based only on what's happening on your phone, you won't know if it's your problem or the messaging network's fault. It's time to read this article and figure out how to fix if Whatsapp doesn't just work on your phone.
1. WhatsApp does not install, what should I do?
To download the latest version of WhatsApp, you need a smartphone with Android version 2.3.3 or later. You can check your phone's current Android version in Settings> About phone.
If you are trying to install the WhatsApp app from the WhatsApp website, you need to enable Unknown Sources in your settings. Go to Settings> Apps and find your mobile browser. Enable it for installation from unknown sources. Of course, this isn't a problem if you have to download it from the Play Store.
2. I do not receive the Whatsapp activation code
If the installation was successful, but the automatically generated message with your activation code never arrives, first make sure you have entered the number correctly. Double-check that you have chosen the right country from the drop-down list. This is the country of origin of your phone number, not necessarily the country where you reside.
If the code is still not received, try requesting a voice call. This way you will hear the code read by a computer on your phone. Remember, you must have a SIM card to register on WhatsApp. Also, you can only use one device per phone number. How to use a WhatsApp account on two phones at the same time !!!
3. Whatsapp does not connect
When unable to connect to Whatsapp is usually caused by Wi-Fi or network data connection. If you can't send a message, here are some solutions:
Make sure your phone is turned on (for starters)
Install the latest version of the app from the Play Store (link above)
Check your internet connection, Wi-Fi or 4G (in Settings> Wireless & network)
Make sure that a Task Killer app is not negatively affecting WhatsApp
Clear the app cache (Settings> Applications> WhatsApp> Clear cache)
Finally, the most extreme solution: uninstall the app and then reinstall it
Sometimes, even the mighty WhatsApp encounters problems with the server. If you feel that WhatsApp is not working because the service is down, go to the WhatsApp status Twitter account, where outage updates are provided.
4. WhatsApp does not find contacts
There are a few reasons why WhatsApp doesn't recognize your contacts, so here's a simple checklist to make sure it does:
Make sure you have the correct contact numbers (the ones using WhatsApp).
Make sure they are currently using WhatsApp.
Make sure you have the latest version of WhatsApp.
In the contact list, make sure all contacts are "visible" and / or "viewable".
In your contact list, make sure all contact groups (friends, family, colleagues, etc.) are set to "visible" and / or "viewable".
5. WhatsApp duplicate contacts
Although this problem has been largely eliminated through WhatsApp updates, if there are duplicate contacts in the address book, it may persist in some way. Find out how to remove duplicate contacts in Android.
6. What does "Last viewed" mean in WhatsApp?
The last viewed date / time indicates when a user last used WhatsApp. This does not necessarily mean that they have read your messages, only that they have opened the application.
When you are in WhatsApp and one of your contacts opens it too, you will see their status change to "Online", but again, this doesn't mean that they are watching your messages, just that they are using WhatsApp.
7. I can't see "Last Connection" on WhatsApp
If you can't see the last seen date / time in a conversation, it could be for a variety of reasons. If you have disabled the last seen time in Settings> Account> Privacy> Last seen, you won't be able to see the last seen times of other people either.
If the problem affects only one or some contacts, it could mean that they have disabled the last time time in the WhatsApp settings.
The last reason is that a contact has blocked you. If your messages never cross the gray check mark, this should make you think that you have been blocked. If you can't even see the changes to the contact's profile, then surely you've been blocked. I'm sorry to tell you.
8. What do WhatsApp blue ticks mean?
There is a lot of confusion about the meaning of the two check marks (or check marks) in the WhatsApp message window.
Here is a brief summary:
The clock symbol indicates that your message has yet to be sent from your device
A gray check mark indicates that the message has been sent and has been received by the WhatsApp server
Two gray check marks indicate that the message was delivered to the intended device
Two blue check marks indicate that the recipient (s) have viewed the message. (In group conversations, this means that everyone in the group saw the message)
9. Whatsapp does not make me call
If you are experiencing poor quality voice calls, dropouts, or unable to make or receive calls, it is almost certainly connection related. Voice calls are made over Wi-Fi or mobile data.
Make sure your connection is strong. If you are using mobile data, you will need at least 3G. Maybe even try disconnecting and reconnecting to the network. The problem may not even be yours - the person you're talking to will also need to make sure they have a good connection. Connection problems with home WiFi: how to solve them!
10. Whatsapp doesn't work
This could be related to the proximity sensor that WhatsApp is based on. It is located near the front camera of the phone and detects when you hold the phone close to your ear. If the sensor is activated, the audio will play through the speaker very quietly. Make sure you keep the phone away from your face and the audio should play through the normal speaker. Check that the volume is also turned up.
11. WhatsApp doesn't let me download photos and videos
Go to Settings> Data usage and check if automatic media downloads are only enabled when you are on Wi-Fi. In that case, you will need to connect to a Wi-Fi network or enable automatic downloads on mobile data and / or while roaming. The fallback, as is often the case, is restarting the router if you are on Wi-Fi and also restarting the phone afterwards.
12. WhatsApp doesn't work in my country
If you are one of the unfortunate few who have blocked Whatsapp in their country, there is a way around the problem. Use a VPN. You can find out what a VPN is, why you need it, and how to get it here.
13. I can't save photos to send to another contact
Long press on the image in the chat you want to share and an arrow pointing right will appear in the top right of the page. Press on this and you can select the contact you want to share the image with.
14. What should I do if my phone is lost or stolen?
First, block your SIM card by contacting your carrier. This should always be the first step. Once this is done, WhatsApp can no longer be activated on that device. Once you have a new SIM (presumably with the same number) you can reactivate WhatsApp on your new phone.
In the meantime, send WhatsApp a message asking them to deactivate your account. Send an email with the subject "Lost / Stolen: Please Deactivate My Account" to [email protected] and include your phone number (complete with an international prefix) in the body of the email. If not, WhatsApp can still be used over Wi-Fi. How to delete WhatsApp from a stolen or lost phone
15. I am not receiving messages on Whatsapp
Sometimes it may happen that you receive a notification from WhatsApp that says: "You may have new messages". You might be puzzled by this rather vague and cryptic message, especially when you open WhatsApp and don't see any new notifications. The explanation is quite simple! WhatsApp uses push notifications to notify you of messages, but uses a different channel to deliver the actual message.
Why aren't Whatsapp messages coming?
If you are in an area with a poor or insufficient data / Wi-Fi connection, the network will be able to send the push notification but not the actual message. This problem occurs occasionally when you activate the data saver mode on your smartphone.
There may now be a real problem with WhatsApp that could cause this notification to appear, but it is likely related to a bad data connection. Whatsapp notifications arrive late [Solved]
16. How to consume less WhatsApp data
WhatsApp consumes a lot of data when used all day? Here's how to keep the hungry app in check.
Open WhatsApp
Touch the "three dots" in the upper right part
Select Settings
Tap the fourth option, Data usage and storage
Select the third option, when using mobile data
Disable the four options (Photo, Audio, Video and Documents) and press OK
Scroll down to Low Data Usage and check the box to the right
This disables the automatic download of any type of file when using mobile data. This will prevent these files from being downloaded with the data plan. It will wait for you to connect to a Wi-Fi network to do this.
18. Whatsapp does not send messages
When Whatsapp doesn't text, the cause is usually a bad internet connection. But if you are sure that your phone is connected to the internet, try to troubleshoot with the following steps:
Try restarting your phone or turning it off and on again
You need to complete the initial SMS verification process for WhatsApp
The number of the contact you are trying to send messages on WhatsApp has not been saved correctly on your phone
Whatsapp no ​​longer works… let us know
If you experience any other WhatsApp issues that aren't listed here, please let us know. If you have any other questions, you can leave your requests in the comments below. We will also update this article with more solutions for your problems with WhatsApp not working.
Further Reading:
WhatsApp Won't Open on PC, 7 Solutions
How to hide someone's status on Whatsapp
The new WhatsApp feature lets you know how many times your messages have been forwarded
What to do if voice messages don't work on WhatsApp
How to make WhatsApp calls using the Google Assistant