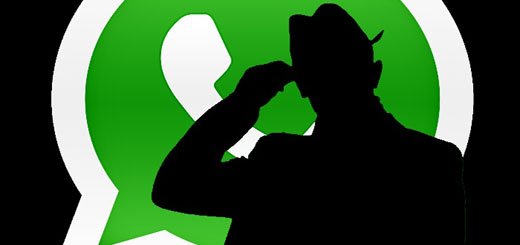 How to spy on a contact on Whatsapp, yes, you read that right, from today it is possible to spy on your friend's WhatsApp account! With this method, it is possible to spy on your friend while they are online. To do this you need to use an app called WhatsDog, it is a WhatsApp spy app with which you can keep track of your friends on WhatsApp. WhatsDog is not available on the Play Store.
How to spy on a contact on Whatsapp
First you need to download WhatsDog from this link: WhatsDog: WhatsApp Spy to download for free, install it, and open it.
You may need to go to Settings> Security> Check "Unknown sources", check this option if you have not installed any third party apk on your device before.
When starting the application, you will be asked to select a contact, select the desired contact. Just select OK, and the next screen will appear.
Now, in this screen you will be able to see the times when the selected contact is online.
This also works when the person you want to spy on hides their online status or the last time they logged into Whatsapp.
Note: You can use this software for monitoring one WhatsApp contact at a time. You can spy on another number / contact by clearing the app data and start over from step 1 again.
Tip: You can use this WhatsApp spy app on many numbers or contacts if you have a rooted phone and Titanium Backup Pro installed, using the profile backup option on Titanium.
ATTENTION: Spying on WhatsApp or a person's mobile phone and spying on it is a crime punishable by law.The author assumes no responsibility for the illegal use of the information contained on this page.
Further Reading:
How to make WhatsApp calls using the Google Assistant
How to hide the WhatsApp profile photo from a contact without blocking it
Deleting WhatsApp contact, very easy
How to add contact to WhatsApp using the Chat tab or a QR code
How to make WhatsApp phone calls