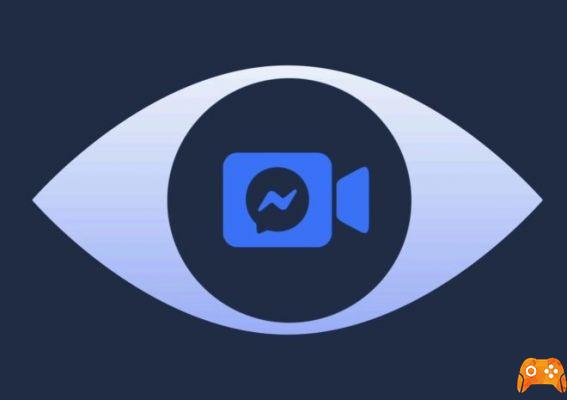 How to make a video call from Messenger Rooms via WhatsApp. It's only been a few weeks, but Messenger Rooms it has already become one of the most used alternatives to Zoom and Google Meet during the days we were all locked in the house. However, Facebook wants bring its videoconferencing platform to an even wider audience and what better way to do it than to take advantage of WhatsApp's capabilities.
Therefore, from today it is already possible to make video calls from Messenger Rooms via WhatsApp. At the moment, yes, the feature is only available in the Web version of WhatsApp.
Messenger Rooms arrives on WhatsApp
Messenger Rooms is Facebook's answer to Zoom and Google Meet
Facebook itself has already made clear in its time its intention to integrate Messenger Rooms video calls into WhatsApp . Interestingly, this feature arrives on WhatsApp a few weeks after the brand introduced the ability to make video calls with more than 4 people via the messaging app.
However, Rooms video calls offer greater versatility allowing a maximum of 50 people in each "room" , so it is a much more useful tool than WhatsApp video calls when, for example, telematic training sessions or group meetings are held.
How to start a video call with Messenger Rooms on WhatsApp
The process for making a video call from Messenger Rooms via WhatsApp is simple. However, it is necessary to take into account that these types of video calls are not directly integrated into WhatsApp Web, but you will need to leave the web version of the messaging app to make the video conference. That said, the steps to follow for create a Messenger Room on WhatsApp are the following:
Open WhatsApp Web and log in.
Enter any chat and click the clip icon in the top right.
Tap the blue "Room" icon with a camera image.
In the notice that appears on the screen, tap "Go to Messenger".
Log into Facebook Messenger and tap "Create Room".
That's all. Now you have created your own room for video calls and you can invite someone else to join. To do this, you just have to share your room link, available in the participant menu of the room, by sending it via WhatsApp chat or in any other way.
It is clear that the its operation is somewhat more confusing than that of the video calls themselves on WhatsApp, where you just press a button to create a call and send an invitation to the conversation participants.
Also, keep in mind that the Messenger Rooms video calls are not end-to-end encrypted. However, the advantage of being able to invite up to 49 participants - in addition to ourselves - is the fact that a Facebook or WhatsApp account is not necessary to attend these meetings make Messenger Rooms a very attractive alternative.
Further Reading:
How to video call from television: the simplest way
How to make WhatsApp calls using the Google Assistant
How to capture full WhatsApp chats in a single image
How to video call with Facebook
How to video call with Android phone