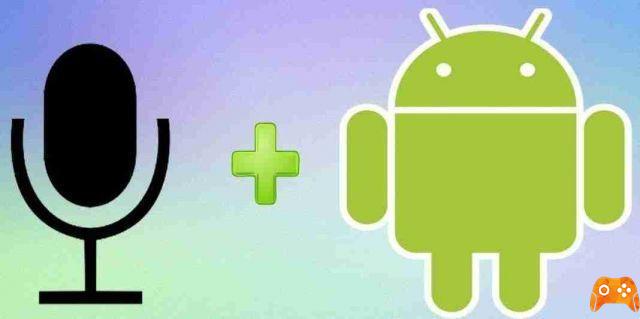 Best Android Voice Recorders. It is possible to put all the power of the phone digitally to improve the audio quality to unprecedented levels. Here are the best apps for the android voice recorder available in the Google Play Store.
Android voice recorders the best apps
Voice recorder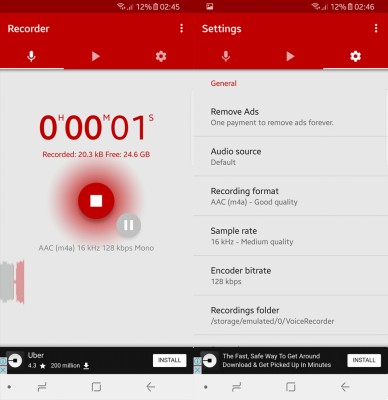 Voice Recorder - Audio Recorder
Voice Recorder is a free, full-featured, well-designed and easy-to-use audio recording app for Android. The sound recorder provides high quality recordings, with no time limit (limited only by memory). You can use it like dictaphone adjust to record voice notes and notes, business meetings, interviews, lectures, speeches, concerts, sleep talking 🙂 or whatever. This audio recorder works well on smartphones and tablets, with and without external memory.
Download now click here
Smart Voice Recorder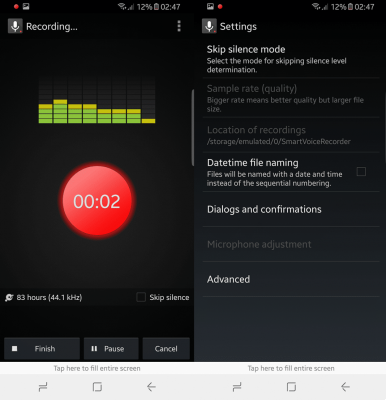 Smart Voice Recorder is developed for long, high quality recordings, with automatic skipping of silent periods during the recording itself. For example, you can use this application to record sleep talking (or Russian :)), business meetings, your babysitter's day, how you sing or play the guitar and so on. is fantastic! And you can use it as a regular voice recorder with a nice and simple interface, try it!
Download Smart Voice Recorder from Play Store
Voice Recorder - Green Apple Studio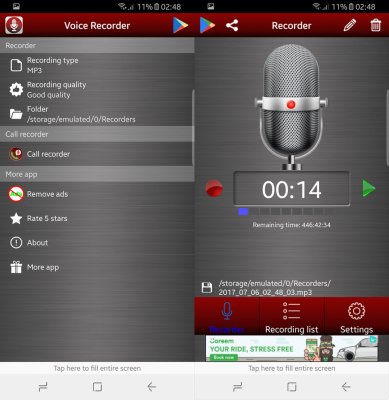 Voice recorder
voice recorder, audio recorder
The best application for recording, HD quality
Voice Recorder is a high quality voice recording application, keep the recordings as voice memos and share them with your friends, this application uses the high quality (8-41.1KHz sample rate) to give the best recording experience. This application has simple user interface, immediate launch and easy to use.
Download the voice recorder from Play Store
Voice Recorder HD
This is a great full-featured Android voice recorder with a great interface suitable for business people, audio professionals, sound engineers, journalists, lecturers / speakers / lecturers, high school students / university and anyone else who needs to manage memos / voice notes. Voice Recorder HD makes life easy thanks to its friendly and simple to use interface.
"One of the most popular voice recording apps is eFusion's HD Voice Recorder." - The New York Times
Download Voice Recorder HD from the Play Store
Audio recorder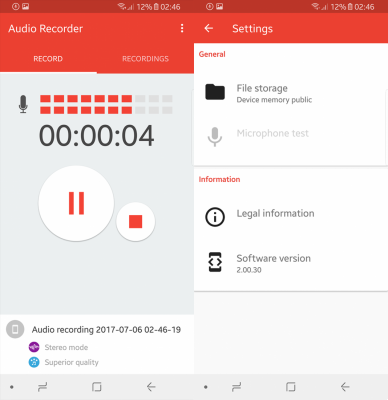 Official application Sony Audio Recorder. It allows you to easily record and play audio tracks with your smartphone or tablet. An intuitive recording interface gives you instant access to options for recording, pausing and editing the audio track, recording settings and other available functions.
Download Sony Audio Recorder from Play Store