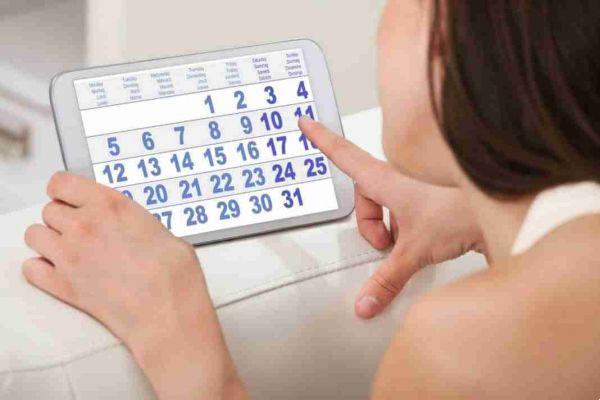 Menstrual cycle app. Keep track of your menstrual cycle and periods of increased fertility with these free apps for Android and iOS.
Thanks to these free apps you will be able to monitor your menstrual calendar and also know the periods of greatest fertility.
Now we are going to list the best apps for menstruation on Android smartphones or tablets or on iPhones and iPads.
Menstrual cycle apps: best for Andrioid and iOS
Clue Menstrual Calendar: Track your cycle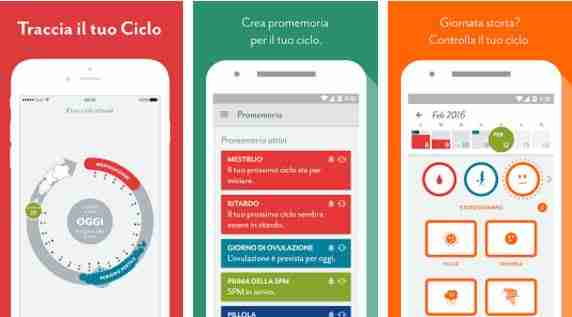 Clue is a women's health app that uses science and data to help you discover unique patterns in your cycle. Reminds you of your period, PMS and fertile window.
Clue was rated as the top free cycle tracking app by the journal Obstetrics & Gynecology, a publication of the American College of Obstetricians and Gynecologists (ACOG).
Download now for Android and iOS.
Flo Menstrual Calendar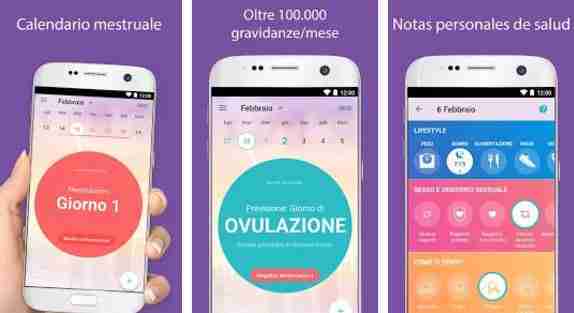 Flo Menstrual Calendar is a smart and simple way to keep track of your menstrual cycle.
A female menstrual cycle calculator that can predict menstruation, ovulation and fertile periods with accuracy and reliability through machine learning (AI).
All women, including those with irregular periods, can rely on Flo. Record your period days in a convenient calendar, set reminders for your period, and record moods and symptoms by taking full control of your health.
Download now for Android and iOS.
Menstrual Cycle Calendar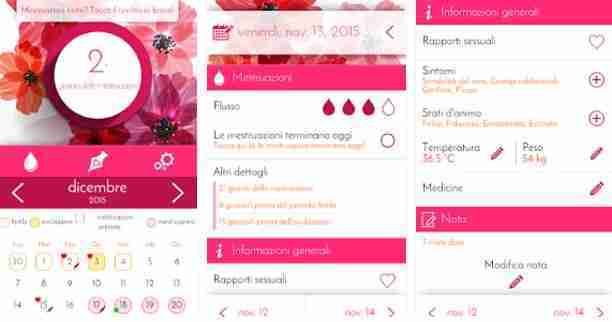 Extremely elegant application that helps and assists women to keep track of menstruation, cycle, ovulation and possibility of pregnancy (fertile days).
Great app for women interested in conception, birth control, contraceptives or just to check how regular or irregular their menstrual cycles are.
Very easy to use, but also with a lot of features.
You follow irregular periods, weight, temperature, moods, blood flow, symptoms, etc. Excellent in predicting fertility, ovulation and menstruation.
The application is able to adapt to your historical menstrual cycles and accurately predicts the key days that matter to you.
You can see all the information you need right on the first calendar screen.
No worries about data security or confidentiality because the calendar can be locked with your password, blocking sensitive information from prying eyes. It also provides the ability to backup and restore all data.
Great for informing you about future menstruation, fertile and ovulation days via discreet reminders.
Download now for Android and iOS.
Maya - Menstrual Cycle Tracker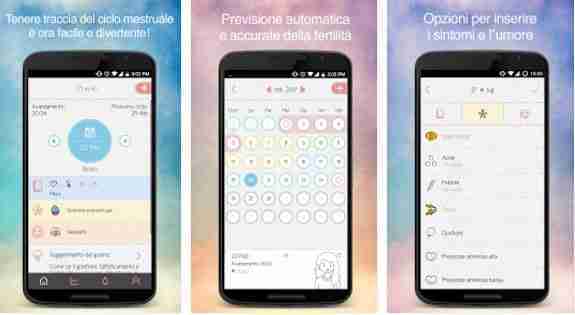 Winner of the prestigious Facebook FbStart Apps of the Year award for 2017!
Maya is an easy and fun to use menstrual cycle calendar. Use Maya to track your period, related symptoms, mood swings and your overall health.
- Phases of the menstrual cycle divided into intuitive color codes
- Automatic and accurate prediction of fertility
- Change the length of the menstrual cycle and the length of the flow
- Backup your account data and sync devices
- Password protection
- Easy entry of past cycles
- Forecast of the beginning of the cycle in the following months
- Options to record love, weight and temperature
- Options to enter symptoms and mood
- Graphs for weight and temperature
- See stats and history
- Set virtual reminders on your phone calendar
- Widget that updates automatically every day
Download now for Android and iOS.