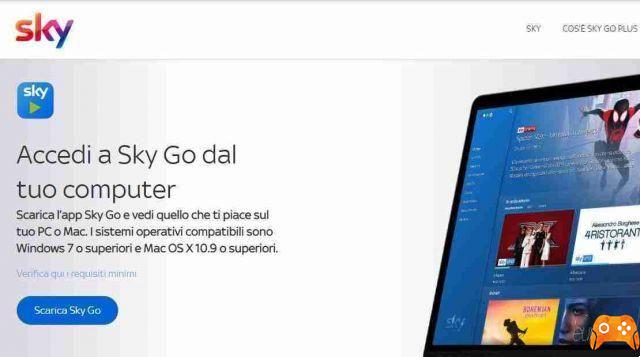 Are you using your Skygo app either on your computer, smartphone or tablet and suddenly it asks you to enter your credentials, you enter them but gives you the login window continuously? Here's how to fix it.
Do not worry, the problem of continuous access on Sky Go can be easily solved by following the procedures that we are going to explain to you in this article.
It is a problem encountered by many users who use the app, after a normal functioning the bug manifests itself and is really boring. Here's how to fix it whether you're using Sky's streaming app on your computer or Android or iOS mobile device. Ready, let's get started.
Skygo continuous login on Windows and Mac apps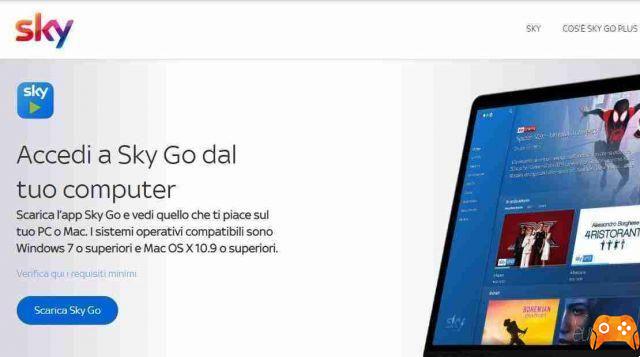 To solve the problem of continuous login on SkyGo if you are using the app on a Windows or Mac computer and to install the app again.
Then uninstall the skygo app currently on your computer and then go to the official Sky Go page and download the app for Windows or Mac again.
Proceed again to install Sky Go on Windows or Mac and this time enter your SKY ID credentials and your password the continuous login should be resolved.
Sky go login continuo su app Android o iOS
The same procedure applies if the continuous login problem occurs on mobile apps on both Android and iOS. You need to uninstall the app and install it again from Play Store or Apple Store.
Once installed, log in again and the problem of repeatedly requesting access to your Sky account should be solved.
Conclusions
This bug of the Sky Go app has been reported by many users for this reason we wanted to make a guide on it. We hope we have been of help. If you also want to know how to manage the devices connected to Sky Go, read our guide.