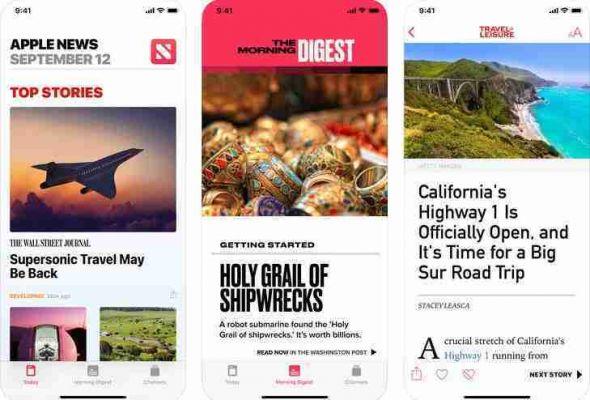 With the App Store filled with new apps for your iPhone or iPad, it can be difficult to know which one to download and, in some cases, buy. With Apple offering its news reader app, Apple News, you will wonder if you need to try a third party solution. We suggest you do, and we'll tell you about some of the apps to keep you even more informed.
Feedly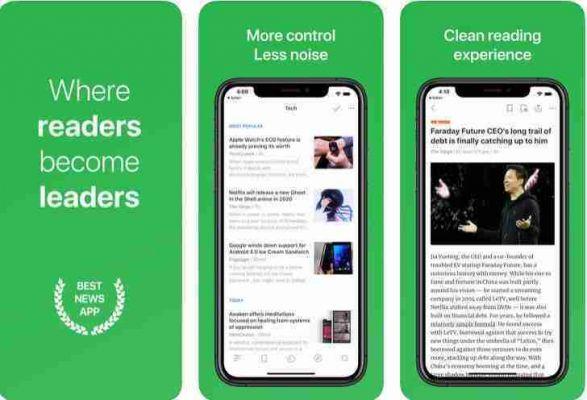 You can add your own news sources and Feedly will also offer some suggestions if that's something you're interested in.
A free Feedly account gives you access to news from up to 100 sources as well as iPhone, iPad and web apps, with ads placed in your feeds. If you want to get rid of the ads and add unlimited sources, consider the Feedly Pro monthly subscription. If you read a lot, it's worth it, and there are many other features too.
Download Feedly from the App Store
Nuzzel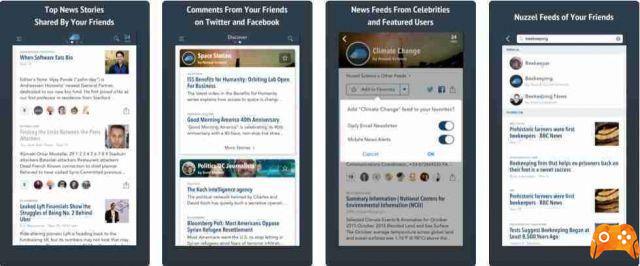 Nuzzel's approach is very different from other apps, because it doesn't collect news sources as such. Instead, it tracks the people you follow on social networks. The more people talk about a link, the more important it is. Nuzzel will show you the link, as well as any people you follow who are actively talking about it. This makes Nuzzel a great source of content because it means you'll invariably see links that you wouldn't normally encounter. Nuzzel is free.
Download Nuzzel from the App Store
Apple News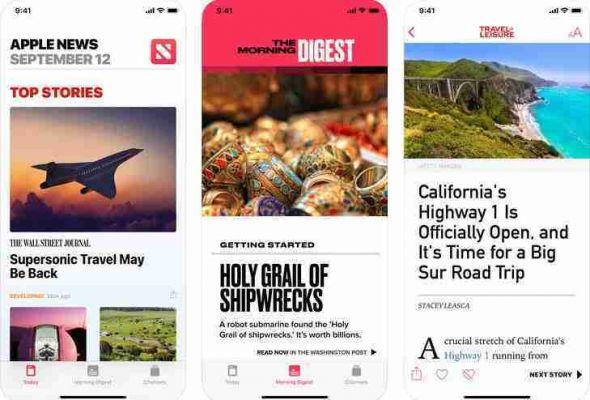 The Apple News app is already present on all iPhones and iPads, which means that it is the only one capable of becoming the reference point for news. The app is probably the coolest of the bunch to use. But websites have to choose to support Apple News, which means there are probably some sites and people you follow that aren't available in Apple News. This can be a problem, as well as how sharing news from the app transforming the URL into a special URL of Apple News, making it useless to anyone who hasn't installed it.
Download Apple News from the App Store
unread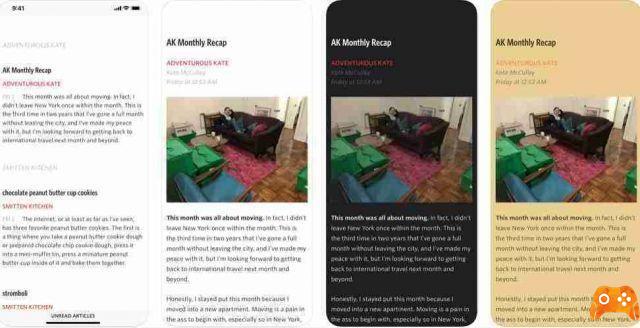 A longtime classic RSS reader, Unread is the app that many so-called iOS power users recommend, and with good reason.
What makes Unread so great is the fact that it is a good old fashioned RSS reader. It takes you to the content you want in a simple and clear way
Download Unread on the App Store