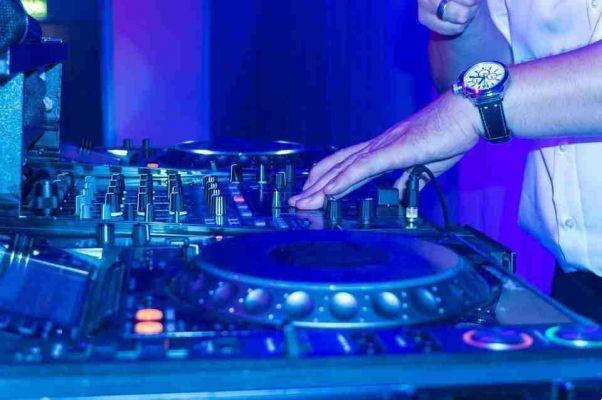 Best free DJ apps. The following apps will help you improve your DJ skills, whether you want to do it personally or professionally.
Best free DJ apps
djay
https://youtu.be/TQJktyOYVB0
Djay is one of the most popular and recognized DJ apps. Its interface is very simple and you can work with two tracks at a time. For music, you can use the music stored on your phone or tablet or use the music from Spotify. You will need a premium Spotify subscription for this to work and you will need to be connected to the internet even if you have saved offline music with Spotify. The app is intuitive to use and designed for beginners. If you've never used a DJ app, Djay is the place to start.
Check out Djay on the Google Play Store and iOS App Store.
DJ Studio 5
DJ Studio 5 is a great Android-only DJ app aimed at beginners and intermediate level enthusiasts. You get eight sound effects, a three-band EQ, ten customizable sample pads, a cue-point per deck, and many other features that make it a well-rounded experience. The developers of DJ Studio 5 claim that the app has no limitations and most of the app's features are completely free, unlike other apps.
You can only find DJ Studio 5 on the Google Play Store.
Edjing Mix
Edjing Mix is ​​a professional grade DJ app designed for personal and professional use. The app is well designed with lots of DJ features and supports local library, Deezer, SoundCloud, and even cloud storage services like Google Drive.
However, there is a problem. Not all features of the app are free, but the price is reasonable considering the features of the app. If you are a professional DJ or looking to become one in the future, you should consider Edjing Pro app as it has more features for professionals.
Edjing Mix is ​​available on the Google Play Store and iOS App Store.
Music Maker Jam
Music Maker Jam is another popular DJ application that focuses on creating music. It is designed for the hobbyist and has many functions for mixing music. You can also record voices and add effects to the music you create. There are also many sound packs included. As with most free DJ apps, there are a lot of features that you need to pay for, and those can get expensive. But if you're starting out, the free features are more than enough.
You can find Music Maker Jam on the Android App Store and iOS App Store.
Cross DJ
Cross DJ is a powerful DJ application from Mixvibes, which is a professional DJ software creator. It is one of the few cross-platform apps available for Windows, Mac, iOS, and Android.
The desktop apps are professional-grade and have a number of features, including compatibility with external hardware. Mobile apps, on the other hand, offer features like accurate BPM detection, beat-grid editing, track synchronization, pitch bending, and more. If you have decent skills, you can purchase additional features like an automixer, an external mixer, and sample packs as in-app purchases.
Cross DJ isn't the cheapest software, but it has the most advanced features. If you are a beginner the free apps have enough features to get you started.
Check out Cross DJ's iOS and Android apps.