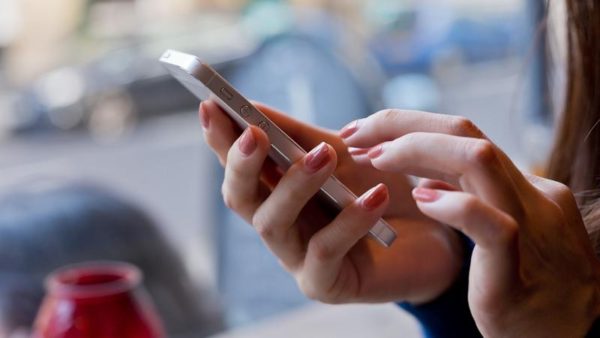 Common Whatsapp connection problems. Whatsapp not working? Just last night I received a hundred messages asking me why Whatsapp doesn't work today. You don't have to immediately be alarmed and think that your phone is to blame if Whatsapp doesn't work on your android phone or that Whatsapp doesn't work on your iPhone.
It is not always the phones' fault that an application stops working for a certain period of time. Next time, before you get alarmed and blame your phone, check out this website, downdetector.co.uk, click on the Whatsapp icon and check if the application down depends on your smartphone.
The reasons why you can't connect to WhatsApp are:
The phone is not connected to the Internet or a weak network connection;
In rare cases, the WhatsApp service is down.
If you see a strong fluctuation in the last few hours, it means that the Whatsapp servers are to blame. If, on the other hand, the graph does not show you anything and what appears to you is a straight line, then something has happened on your smartphone. To realize this, just look at the chart of May 3, 2017.
If as mentioned before, your phone is to blame for some things that may have been the cause of the Whatsapp malfunction on your Android smartphone the device iOS. Let's see what to do in this case.
Common Whatsapp connection problems
Whatsapp not working?
Try these methods to solve your Whatsapp problem:
Restart your phone. Turn it off for a few minutes and then turn it back on.
Update WhatsApp to the latest version available on Google Play.
Open le on your phone Settings > Other > turn off and on Airplane mode.
Open le on your phone Settings > Data Usage > and make sure the data is turned on on your mobile.
Open le on your phone Settings > Applications > WhatsApp > Data Usage and check that there is no limit to your mobile data plan.
Open le on your phone Settings > Wi-Fi turn it off and turn it on.
Try connecting to a different Wi-Fi network.
Make sure that Wi-Fi remains on while the phone is in standby.
Restart the Wi-Fi router.
Check with your mobile carrier to make sure the APN settings have been configured correctly.
Update the Android operating system to the latest version available for your device.
If it really doesn't want to work, try deleting the Whatsapp application with all the data on your Android or iPhone and then reinstall the application. Some program data may have become corrupted.
These are the most important operations to do if ever Whatsapp does not work and the application server is not down.
Can't connect to WhatsApp with mobile data?
If WhatsApp works on the Wi-Fi network but not on the data network, you need to contact your operator and make sure that the access point names (APNs) are set correctly. Sometimes, it may be your carrier's fault setting up wireless access points to block certain apps. Or there is no apn in the settings. Just contact your network provider and they will help you set up your network.
WhatsApp is unable to connect to Wi-Fi?
Open the Settings app on your phone and choose "Wi-Fi", then tap the Wi-Fi network that you cannot use and choose "forget". Reconnect the Wi-Fi and enter the password again. If you are using a public Wi-Fi network, café, library, etc., make sure you are logged in on your mobile browser.
Further Reading:
Whatsapp profile photo is not seen, what to do
Whatsapp is not working or connecting on iPhone
WhatsApp Won't Open on PC, 7 Solutions
What to do if voice messages don't work on WhatsApp
WhatsApp won't open on Mac, 7 solutions