The Diablo II: Resurrected beta is coming, with early access starting Friday, August 13 and in an open version starting on 20.
This weekend the multiplayer beta of Diablo II: Resurrected. It will be accessible in advance for all those who have pre-ordered Diablo 2: Resurrected or the Diablo Prime Evil Collection, a special edition with some additional content, available for $ 20 more than the standard edition.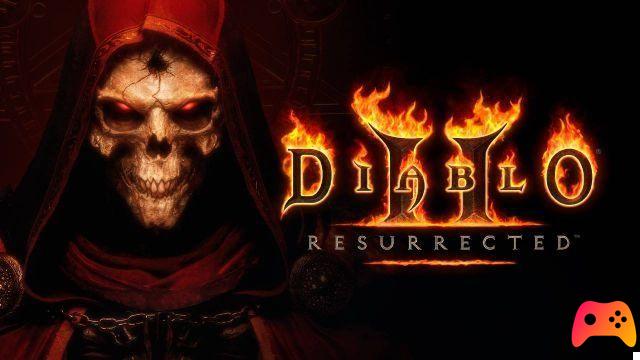 From Friday 13 August at 19:00 it will therefore be possible to get your hands on the remaster of the famous Blizzard title through early access, or it will be necessary to wait for the open beta, which will start from 20 August to 19: 00. The beta in question will allow you to enjoy the first two acts, The Sighess Eye e The Secret of the Vizjerei. There will not be a level cap, so you will have the opportunity to continue exploring the various classes by taking advantage of the available acts. The classes with which you can play will be five: Paladin, Druid, Barbarian, Amazon e Sorceress.
The multiplayer component will also allow you to play in groups of up to eight players, both in PvE and in PvP. The Diablo 2: Resurrected beta will be available for PlayStation 4, PlayStation 5, Xbox One, Xbox Series X / S and Windows PC.
And you? Have you pre-ordered Diablo 2? Will you try the open beta of the title? Let us know, as always, in the comments!
► Diablo II is a scrolling RPG-fighting game published by Blizzard Entertainment Sierra for PC and Mac, the video game was released on 29/06/2000 The version for PC came out on 30/06/2000