In addition to the leaks that emerged due to the jailbreak of PlayStation 4, Elden Ring continues to be talked about. And this time we break down a fan theory, which is making fans argue on Reddit. The aspect dealt with, as you could guess from the title of the news, is that relating to the map or rather to the in-game world.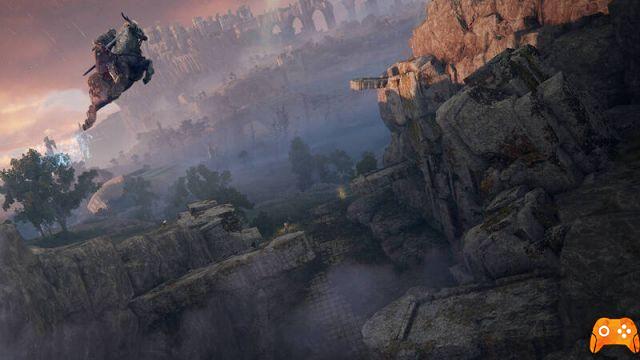 According to the theory of this fan, everything we have seen between the specialized press and has put it in correlation a photo of the Elden Ring map. According to the comparison made, at the moment the players should have come into contact with about 13% of the game world. This is a very high figure, considering that FromSoftware's game stands as an open world. Clearly the fan does not want to cause controversy, but has only put it all together to get a clearer view of how much we already know about the game itself.
Beyond the percentage of the map, we must always remember how we do not yet know the activities present in the game. On the other hand, Elden Ring was presented as the greatest FromSoftware game ever. Even though we find ourselves in front of a map that could appear reduced, it is not said that the dungeons inside them are. It is therefore not the size of the same that leads us to believe that the hours of play can be more or less, but all the contents within it.
CNT is 13% of the (currently known) map area from Eldenring
To remove any doubts about it, however, it will be necessary to wait a little longer. Elden Ring will make its debut on February 25, 2021 for PlayStation 4, PlayStation 5, Xbox One, Xbox Series S, Xbox Series X and PC via Steam. However, the future of FromSoftware has already been revealed: after the game in collaboration with George RR Martin, the development team will work on a new Armored Core: you can admire the first details by visiting this address.
The Demon's Souls remake is a PlayStation 5 exclusive: you can purchase it by visiting this address.