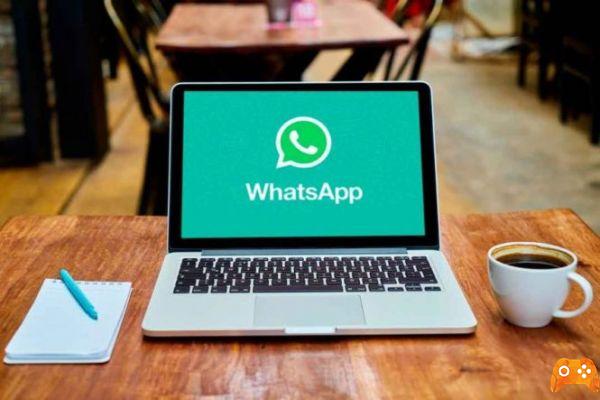 You know you can open WhatsApp on a Mac computer? As with Windows, there are several ways to access this messaging application from a PC, beyond the official version provided by the company.
Using WhatsApp on Mac it is the best way if you usually work sitting at the computer, it is a way to optimize your time and avoid having to constantly look at the mobile screen. Also, you don't necessarily have to log in via WhatsApp Web.
The main problem with all these alternatives is theopening WhatsApp on macOS, Windows and other desktop operating systems require mandatory synchronization with mobile.
This means you need to have your smartphone turned on and scan a QR code on the screen to be able to log in. Other messaging apps, such as Telegram, allow access from different devices completely independently.
Remember that to scan the QR code you need to open the app, access the options and select WhatsApp Web.
Web WhatsApp
The first way to access this messaging app from the desktop is to access its web version. It is universal, it works on all operating systems, also because it does not require any type of installation.
Once inside, scan the code to log in. You will automatically see all your chats and start receiving notifications with all your new messages.
The main problem with this version is that you always need to open the WhatsApp web tab in your browser, a real hassle especially with Chrome, where each new tab consumes a lot of RAM.
Official application for macOS
In iTunes for macOS you can find the official WhatsApp app. It is perhaps the easiest, fastest and safest way to open WhatsApp on Mac. It will only take a few seconds to download and have it completely ready on your computer.
It works exactly like the other options: you have to scan the QR code to activate message synchronization on your PC. The moment you turn off your phone or lose your internet connection, you will stop receiving messages on your Mac as well.
This is the link to download official WhatsApp from iTunes
Franz and Rambox, two clients for messaging applications
We now have two more comprehensive and useful options for use WhatsApp on a Mac computer: Franz and Rambox. Both are very similar, two really interesting Open Source projects.
How are they different, for example, from the official app? In this case it is possible to have several messaging applications in the same program. You will have several tabs, each with a different application.
WhatsApp, Messenger, Slack, HipChat and even Gmail are just some of the applications. The most important thing is that they have low energy consumption, especially Rambox. They also work on both Windows and macOS as well as Linux.
Download Franz
Download Rambox
Stickers on Whatsapp, how to download and use the new stickers >>
Further Reading:
How to make WhatsApp calls using the Google Assistant
Whatsapp Web your Android
How to use WhatsApp on your Apple Watch
How to protect Whatsapp with two-factor authentication
How to transfer WhatsApp from Android to iPhone