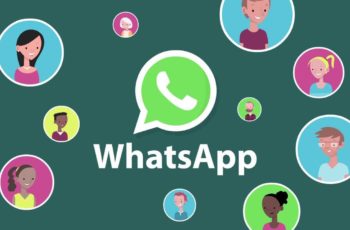 How to activate the spell checker on WhatsApp. WhatsApp is an almost essential tool for our smartphones, which is why we need to know all its secrets and how to manage and configure each of its options. So we will learn how to activate the spelling checker on WhatsApp and of course we will use the same steps to deactivate it should we deem it necessary.
Before starting our tutorial, it is essential to know that WhatsApp has a corrector through which it will help us to write a correct way to avoid some of these misspellings that we sometimes make. Anyhow, the WhatsApp corrector is connected to the corrector of our smartphone, so basically we're going to focus on it to do any kind of setup.
Similarly we will understand that the WhatsApp checker is neither activated nor disabled by default, since it will participate if we have activated deactivated our Android checker. That said, now we can go to the configuration, which will allow us to activate or deactivate the spelling checker on WhatsApp and therefore the Android checker.
In the end of activate the spelling checker on WhatsApp o disable the WhatsApp checker, as mentioned in the previous paragraph, what we do is activate or deactivate the Android checker, to start we go to the "Settings" function.
How to activate the spell checker on WhatsApp
Useful hidden but very useful WhatsApp features
Through this section we will be able to perform any type of configuration and modification on our smartphone, but in our case we will go to the "Personal" section where you will see the "Language and input" option.
What we have to do is log in and we will see that, immediately after the Android language, a section related to the spelling checker appears.
As you can see, on the left we have a box that we can activate or deactivate. Obviously, if it is checked, it means that the Android spell checker is activated, which means that the WhatsApp checker is also activated, and if the box is checked, this checker will be completely disabled.
How to send self-destructing WhatsApp messages
If you look on the right side, when we activate the Android checker, we also see an icon through which we can make some changes. If we click on it we will see a new window in which we can choose whether we want the spell checker to be responsible for searching the names of the contacts or not, while we will also be able to choose the language of the Android spell checker.
Basically this is all we need to do to activate the spelling checker on WhatsApp or proceed to deactivate it, but before saying goodbye we just want to remind you that the Whatsapp spell checker is not related to word prediction, that is, even if we have disabled checker, when we write a word, at the top we will continue to see a series of suggestions based on the text we have written and, of course, also on the words we usually use when we write on WhatsApp.
How do you discover a private number | Drive fast
Further Reading:
How to disable AutoCorrect on iPhone
How to activate WhatsApp without SIM
How to make WhatsApp calls using the Google Assistant
How to activate dark mode on WhatsApp Web
How to enable WhatsApp two-factor authentication for Android