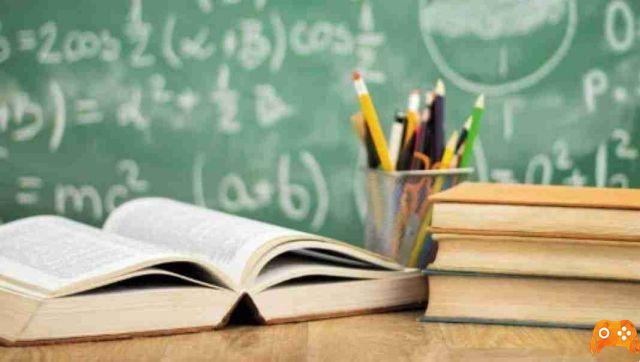 Do you have to buy school books for your school and would like to do it on Amazon? No problem thanks to Amazon it is quick and easy to buy your school books. On the site adozionilibriscolastici.com you can find your class, discover the books adopted, finalize the purchase on Amazon.com and receive them comfortably at home.
You can return (without specifying the reason) school books purchased by 15 September 2019 up to October 15, 2019, when sold and shipped by Amazon.com.
You can request your invoice or receipt as soon as your order is shipped.
How to buy school books on Amazon
All you have to do is go to the site adozionilibriscolastici.com, the site associated with Amazon for the sale of school books.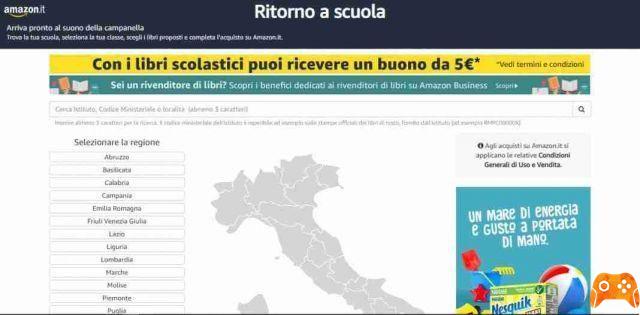 Once on the site select yours Region, province and finally the city ​​or country where the school is located. Select between Elementary schools, middle School o high school. And now find the name of the school or institution of your interest and click on it.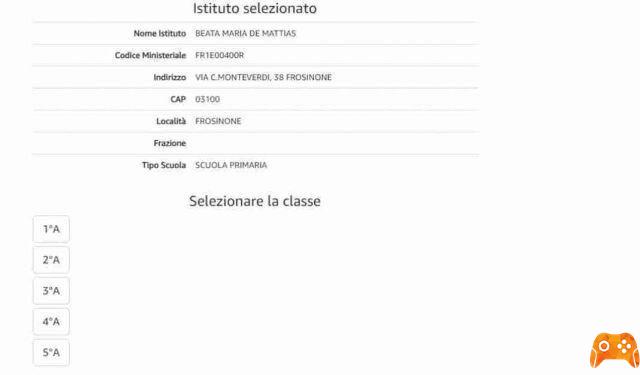 Once done you will find the possibility to select the class and section so you can see the list of books I request and buy them comfortably on Amazon.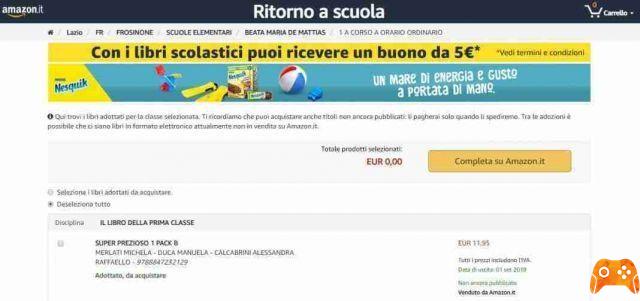 Select the books you want to buy and once done, proceed to the order by clicking on Complete your Amazon.com to complete the purchase on the famous online shopping site and receive them comfortably at home. If you already have an Amazon account, log in or enter your credentials. Otherwise, register for free on Amazon.com to complete the purchase operation.
We remind you that you can return school books purchased by September 15, 2019 until October 15, 2019, without having to specify the reason, if sold and shipped from Amazon.com. For more information on returning the school books on Amazon look at the information page.
You can also buy school accessories such as backpacks, stationery and much more on Amazon by going to the dedicated section of Amazon school.