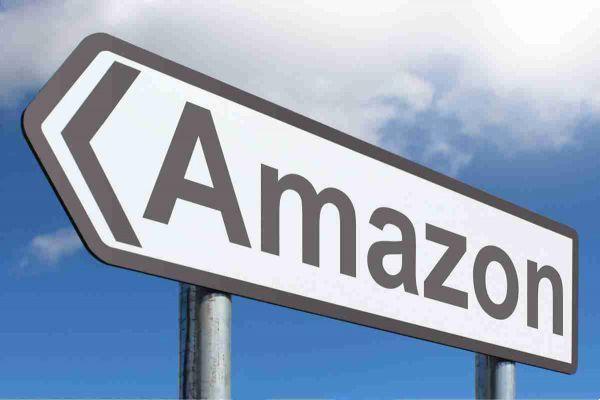 How to recover forgotten Amazon password or email. If you can't log into your Amazon account because you can't remember your password or email, here's how you can easily recover them.
Everyone happens to forget a password or even the email with which we signed up for a service.
So if your problem is the password or the login email to your Amazon account, here are the methods to recover this information.
How to recover Amazon password
Connect to the Amazon home page
move the mouse pointer over the item Hello. Log in which is at the top right.
Then click on the button Log in on the menu if you press.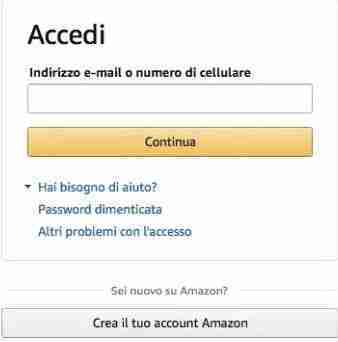 select the link Do you need help? which is below
click your Forgot Password.
finger Email or mobile phone number the e-mail address associated with the Amazon account or your mobile number (or in any case the one you provided to Amazon) then click on the button Continue.
Choose now whether to set a new password or to log in with a temporary code by selecting the reference option on the screen and press Continue.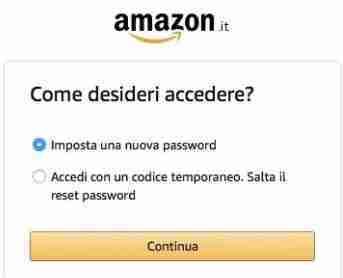 To set a new password, you will first have to type the code that was sent to your e-mail address in the appropriate field on the screen, then you will have to press on Continue and then type the new word password twice consecutively.
If you have chosen a temporary code, enter the code sent to you by email in the field on the screen by clicking on Continue and then entering the temporary access code that will be provided to you later, again via email.
How to recover Amazon email address
Don't remember which email address you associated with your Amazon account?
Go to the Amazon home page
on the item Hello. Log in at the top right and press on Log in in the menu that opens
Click on Do you need help? then on the item Other problems with access.
seleziona l'opzione I can't log into my account from the drop-down menu that you find next to the wording Select a topic then click on the button Send us an email that you find below to write an e-mail message to Amazon eg. I don't remember the email address associated with the account.
Within 12 hours you will receive an answer that will almost certainly be able to make access possible again even if you do not remember the email associated with your Amazon account.
It's possible recover e-mail and password through smartphones and tablets on the official app installed on the device, the steps are the same as we have reported based on the desktop version above.