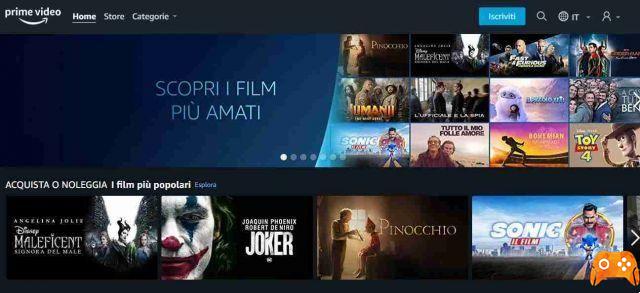 You must know that there is an Amazon Prime Video app for Windows 10, without having to access the Amazon service via browser.
This will make it easier for you to access Amazon Prime Video movies, TV series and shows from your computer.
How to download Amazon prime video on Windows 10
The Amazon Prime Video app is located on the Microsoft Store. All you have to do is go to the Windows taskbar and launch it. It's the envelope icon with the Windows symbol.
Once started, type in the search field of the store Amazon Prime Video for Windows. Then select the Windows app, as you may also find the XBox version.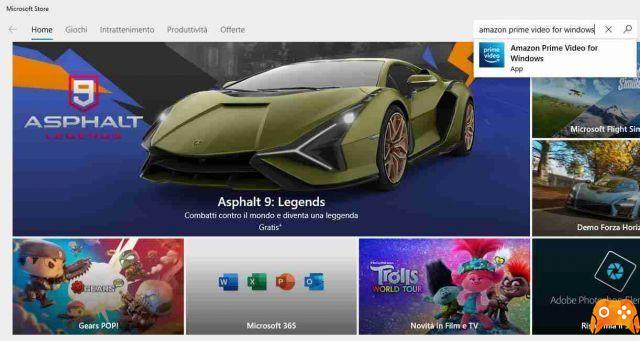 Once selected, press the button Get to download it.
If you don't find it or you are having difficulty you can also go to the following official Amazon Prime Video for Windows link on the Microsoft Store.
How to use Amazon Prime Video on Windows 10
Once you have downloaded and obtained the app you can start it by searching for it in the Start menu by typing Amazon Prime Video and you will see it appear in the menu.
If you want to speed up this process in the future, right-click the Amazon Prime Video app search result, then pin it to your Start menu or taskbar.
Then start the app, and if it is the first time you do it, log in with your Amazon credentials.
Once done, you can watch movies and TV series and rent movies from the store without having to log into the Prime Video web page.
Done as you see if you often watch the contents of the Amazon streaming platform, the official Windows app is a good way to speed up access to the service.