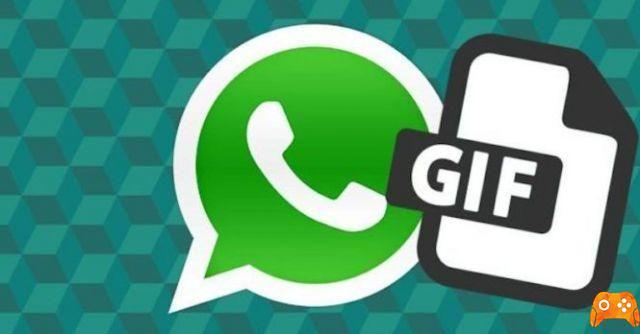 With this guide, you will find out how this is possible convert video to GIF with WhatsApp. Find out how to convert video to GIF on Android using WhatsApp. WhatsApp is one of the most popular messaging apps in the world right now. The app has recently been updated to support GIF messages.
Now, there are more GIFs to choose from the keyboard, what you don't know is that from today you can create a GIF from a video with Whatsapp. The advantage of one GIF is that it is highly compressed, reproduces indefinitely and can be sent even over slow data networks. Through this tutorial, we will show you how to convert video to GIF with WhatsApp.
Instead of resorting to other apps, you can use the WhatsApp built-in GIF converter. Also, many users have already installed WhatsApp, then use the app to create GIF images it's much simpler and easier than installing a separate app which would also take up space on your phone memory.
convert video to GIF with WhatsApp, find below a step-by-step guide. The creator of GIFs on WhatsApp can create a clip that lasts up to 6 seconds and can be converted from any video and any length. Making a GIFs with WhatsApp it's not a difficult process thanks to our step-by-step guide.
How to convert video to GIF with WhatsApp
1 pass: Get a movie of 6 seconds or you can choose any video from your gallery that is 6 seconds or longer.
Step 2: starts WhatsApp from the application menu and select the chat where you want to send the GIF.
Step 3: On the chat screen, tap the icon Paperclip located in the corner of the text field and select the option Gallery then choose the video from your gallery which should have a maximum length of six seconds.
Step 4: When you are done choosing the video, an editor will open where you will find the button GIF next to the camera icon. Touch it. Final report: if you don't see the button, trim the video further until you see it.
Step 5: Edit your GIF by tapping on the pencil icon and then all you have to do is hit the button Green Arrow to send your GIF.
That's all. You have created your own GIF using the creator GIFs on WhatsApp. Once you submit it, the file will be saved locally and you can reuse it. Note, you must have the latest version of WhatsApp for convert video to GIF with WhatsApp.
Further Reading:
WhatsApp is about to release a new Boomerang feature similar to Instagram
How to Convert MP3 Videos Online - Quick and Easy
Whatsapp, how to convert audio messages to text
How to send the same message to multiple contacts at the same time with WhatsApp for Android
WhatsApp warns: if you don't use the official application, your account will be banned