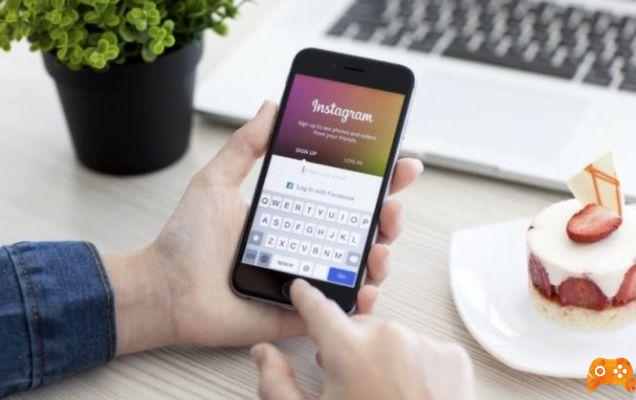 Instagram Stories are part of the app that changes constantly and rapidly. From time to time, Instagram users can take advantage of new features that are posted and introduced. With each update, Instagram uploads its own story showing new features and possible ways to use them. All the features, like filters and stickers, are exactly what you need to create an interesting and engaging Instagram story!
Instagram wants to help addicts
In this article, you will learn not only how to create an Instagram story, but also how to make it interesting for your followers.
Instagram will allow you to tag your friends in videos
What are Instagram Stories
Stories allow you to download videos, photos, and even photos and videos stored on your smartphone that play a representation of you for everyone you follow at the top of Instagram. The stories last only 24 hours and after this time they disappear. There is no limit to the number of stories you can share, but I suggest you do not bomb people too much (ex: 50 is exaggerated), not to tell yourself that it is useless.
Why use Instagram Stories?
Instagram Stories are simple. They are easy to download, watch, and interact with those you follow. Get a realistic, often unfiltered view of your friends and accounts you like. If you post on Stories, you get a direct link with those who follow you. It gives you a way to explain your content, share behind the scenes, tell a story, and build your brand.
I think video is one of the most important ways to connect with your audience, and Instagram provides a connection point for that. It is also a lot of fun.
How to simply create an Instagram story
To share a photo or video with your story from your mobile device on the Instagram app:
Tap at the top left of the screen (the camera icon).
Choose to take a photo or upload a photo or video from your gallery.
After taking or selecting a photo or video from your library, you can tap in the top right to add text.
Also at this stage you can customize your story to make it unique and interesting (follow the next step)
When done, tap Add to your news to share the story.
More details are available on the Instagram website
How to unblock someone on Instagram
How to make your story interesting
Use a different font
Gone are the days when you could only choose one font! Instagram offers several new fonts: neon, typewriter, modern and strong, which add life and personality to your story!
USA GIFS
Give your story a little movement! GIFs are a fun way to add life and charm to any story or event. Scroll up and click on GIF and search for Giphy to create a perfect story.
Use stickers and filters to add interest
Once you've chosen your video or photo, add it using the icons at the top right. The first is Stickers - here you can include hashtags and your location to increase the likelihood that others will find your story or choose from a number of other stickers, such as emojis, selfies or days of the week.
When you've chosen your sticker, drag it to adjust its position and use two fingers to rotate and resize it. Touch and hold the sticker, then touch Pin to paste it in a fixed position on your video.
Create polls
To create a poll, tap the sticker icon (the square with the face) at the top of the story screen and select the Poll sticker option. It's an interesting way to interact with your followers and generate interest in an event or topic.
Change the font or pen size
When adding text or wanting to use pen functions in Instagram Stories, these tools are displayed based on the size or magnitude of the video. It's easy to track down what you're looking for on Instagram, but sometimes it can be useful to shrink the text to better fit the screen or change the pen size to achieve the art style you want.
Turn photos into videos
The images play for about 7 seconds in Instagram Stories. However, videos can be played for up to 15 seconds. If you want to keep the text or image on the screen longer, create your own image and turn it into video. You can add music or animation to make your video stand out even more.
There are many tips that make your Instagram experience more enjoyable. Knowing how to post cool stories is part of it, I hope I helped you enjoy Instagram Stories like a pro!
Who blocked me on Instagram? Let's find out together!
How to share a story on Instagram
For about a year now, you have been able to share stories with your friends in Direct. Now you have new ways to share the stories you enjoy, whether it's about a trip or about your best friend's cat Stella.
It's as easy to share a story in Direct as sharing a post from your news feed. When you find a story you want to share, tap the Live icon in the bottom right corner, select a friend or group to share with, and tap send.
When someone shares a story with you, it appears in your Direct inbox. When the original story disappears from the app, it means that it is no longer available.
If you prefer that others cannot share your story in Direct, you can always disable this option in your stories settings. If your account is private, only your subscribers can see your stories in Direct.
Since its launch in 2016, Instagram Stories has quickly become a way to build stronger relationships with the people, interests, and brands that matter to you. Now it's even easier to share your favorite moments from everyday life.
How to remove subscribers on Instagram
6 simple apps for original Instagram stories
1) Adobe Spark Post
The Adobe Spark Post online tool also has a free mobile application (only available on iOS) for creating animated effects on photos and videos. Just select the "Instagram Story" template to start creating high quality graphics.
Very complete, the tool gives you the ability to customize the font, color, shape and style of the text. You can start with your photo or select one from its image bank. Finally, know that Adobe Spark Post features a wide variety of animations for your story to come to life.
2) PocketVideo
Free video editing app, PocketVideo is available on iOS and Android. The tool doesn't have an Instagram specific template, you just have to choose "Snapchat Story". The format is similar to Instagram Stories.
Very intuitive, the application offers the possibility to create contents with text or interactive images. You can then save your project to integrate it into your future story.
3) InShot
The free InShot application (available on iOS and Android) can convert a horizontal video to vertical format (9: 16 aspect ratio). The advantage? You can offer high-quality videos in your Stories. With this application, you will save the processing time of your videos, without losing the image quality.
4) Filmmaker Pro
Only available on iOS, Filmmaker Pro is a very powerful application. You can add text, in different formats, resize your videos, apply filters or add sounds to all your movies. The tool incorporates many fonts and writing styles so you can get your message across.
5) GIF X
GIFs bring a touch of dynamism to your stories. Remember to incorporate one from time to time if your editorial line lends itself to them. With the GIF X application, available on iOS, you will have several possibilities. First, you will be able to select an animation from the tool library, to reuse as it is or to customize.
It is also possible to create your own GIF. From an image of your choice, GIF X lets you add animated images, text, shapes, and more.
6) PicPlayPost
PicPlayPost, available on iOS and Android, can sublimate your stories. You will have the possibility to choose between different formats (gif, collage or animation) to develop a captivating story for your subscribers. You can create dynamic transitions and even transform your panoramas into different vertical views. Finally, this application allows you to add music to your stories. So you stand out from your competitors and offer a new experience to your subscribers!
How to share an Instagram post in your story?
Not long ago, Instagram allowed all users of its application to share posts from their own account or other people / brands in their Stories. Since then, this feature has caught on, as over 300 million users use them every day.
In this article, I'll first explain how to share an Instagram post in your story and tell you about the different marketing uses with this novelty.
1) How to share a post in your story?
The method to follow is very simple:
click on the small paper airplane at the bottom of each publication / post
then click "Add a post to your story"
And this is all!
Of course you can change the background color, change size, position and rotate the photo / video post. You can also use the drawing tools, add text and stickers.
Any content shared in a story will include a link to the original publication and mention the author.
Only posts from public Instagram accounts will have their posts shared in Stories. If your account is public but you don't want your posts published in Stories, you can change it in your app settings.
Many influencers and brands already use Stories to give more visibility to specific publications. This update is therefore extremely welcome to all these users, especially thanks to the link that redirects to the publication in question.
A concrete example of the advantage of this new option materializes when organizing surveys. These are almost exclusively organized through permanent publication, but must be promoted continuously to encourage viewers of the Stories to participate.
How to post photos on Instagram from your computer
Further Reading:
How to put multiple photos in an Instagram story
How to put a GIF in your Instagram story
How to insert GIFs in Google Slides
Why can't I share Instagram posts in my Stories
How to see who saved your Instagram posts