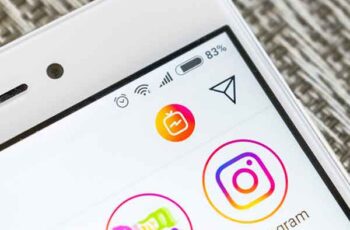 How to put a GIF in your Instagram story using GIPHY. Adding an animated GIF to your Instagram story can add humor and style to your post.
You can put a GIF in your Instagram story using the GIPHY platform, which hosts a wide range of GIFs within Instagram. In six simple steps, you can add a touch of class to your next Instagram story.
From the mainstream to the dark, there is a GIF for every occasion and every Instagram story. Fortunately, GIPHY has plenty of GIFs to choose from for every situation.
Instagram is connected to GIPHY, which allows you to easily add any number of GIFs to your Instagram Stories. Here's how you can start adding a touch of class to your next story.
How to upload a GIF to your Instagram feed
Let's take a look at your options for adding a GIF to Instagram. Both take an extra step or two, but once you get the hang of it, it's a breeze!
How to put multiple photos in an Instagram story
How to schedule Instagram posts
How to put a GIF in your Instagram story
Open the Instagram app on your iPhone or Android.
Create a story by tapping the blue "+" icon in the corner of your profile photo in the top menu bar.
After selecting the image you want to add to your story, you will be taken to the editing screen.
Tap the icon that resembles a square sticker with a smiley face.
Tap the "GIF" icon or simply enter a search term. When you tap the search bar, the trending GIFs on GIPHY will also appear.
Search for your GIF and then tap on the GIF you want to add to your story. It will appear in the center of your photo, playing in a loop.
You can pinch the GIF to resize it and drag it with your finger to move it.
When finished, tap the "Your Story" icon at the bottom of the screen.
Upload your GIF as a video
Technically, Instagram doesn't support GIF files, but you can turn your GIF into a video to easily share it on Instagram. Once the GIF is downloaded to your phone, you will need a GIF to video converter app like GIF Cracker for iOS and Android. Then simply follow these instructions:
Open GIF Cracker on your phone and allow access to your photos.
GIF Cracker will automatically show you all the GIFs stored in your photo library. Choose what you want to share.
A screen with video options will appear, including playback speed, loop count and number of frames. Adjust them according to your needs.
When you're happy with the results, tap Start Conversion.
Tap Save.
You will now be able to share your GIF as a video on Instagram.
There are also other GIF maker apps that allow you to create GIFs from photos or videos, so be sure to check them out.
Further Reading:
How to put multiple photos in an Instagram story
How to insert GIFs in Google Slides
How to post videos on Instagram
How to take an Instagram poll in Stories
How to get Instagram dark mode