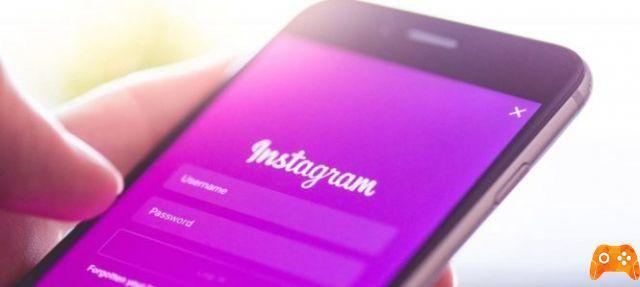 Instagram is a social network based on sharing photos and images. The app, owned by Facebook, is all the rage with young and old alike who compete to post the best photos and get thousands of likes.
How to (hide) not be found on Instagram
Without being able to read people's minds and know what they think of us, social networks offer us the opportunity to expose our lives and give the opportunity for others to share their opinion, we can't wait to know how many likes will have this or that photo.
Only that we always want more, curiosity guides us and we cannot deny it, at least all once, we wanted to find out who enters my Instagram profile.
Who visits my Instagram profile?
We are not going to go around in circles and we just want to tell you the truth. Despite the endless existence of pages, applications and programs that claim otherwise, it is impossible to know who visits our Instagram profile.
We strongly advise you not to trust pages and applications that promise otherwise.
These are clearly lies and most of the time they contain malware ready to infect your devices and spread among your contacts. So, even if the curiosity is a lot, it will be necessary to be stronger and resist the temptation!
However, even if we cannot know exactly who visits our profile or who has looked at our photos, we will still explain a little trick to know who "could" visit our Instagram profile.
Before explaining the little trick that can help you find out who visits your Instagram profile, let's repeat: there is no application, page or program that can help you find out who visits my Instagram profile. This information is owned by Facebook, and unless the company wants it (and for now it isn't), you'll never know who enters your Instagram profile.
"Instadetector", "Who cares with me" or "InstaAgent" are some of the applications that "help users"…. to find out who has visited their profile on Instagram.
How to create an Instagram story and make it interesting
2 apps to find out who has visited your Instagram profile ... at least try them !!!
If you like to click on photos and post them online, Instagram could be your social media platform. And if you run a business page or an influencer / celebrity, you've probably wondered if there's a way to analyze user engagement on your profile and improve your content accordingly. One of the easiest ways to measure this is to look at the number of followers, likes in posts and comments.
Who visits my instagram profile - Free - Android
One of the most rated applications in its category: "Who visited my Instagram profile?" It comes with loads of features, which mainly allow users to control who visits the profile on Instagram. The app helps keep track of not only your secret admirers but also those who block you or don't follow you.
What I like about this application is that when any of the above-mentioned events occurs, you will be instantly notified on your phone. You'll also see a list of people who visit your profile most frequently. The best part? You can get this app for free; and there are no hidden costs hidden under "in-app purchases", unlike most other apps.
While I personally find this app to be the most accurate by far, it is very accurate on many occasions. That said, the user interface is pretty amazing and simple to use, for a free service.
Who Viewed My Instagram - Who Viewed My for Instagra Profil
Another similar application with a similar name, "Who Viewed My Instagram - Who Viewed My for Instagra Profil" is a product of EdisonStudios; except it offers in-app purchases for advanced features. The app boasts of a pretty decent algorithm that gives you an accurate account of the subscribers who visit your profile most often (it shows you a list of up to 20 people).
Similar to the application mentioned above, this application also requires login in order to be able to synchronize the IG account with the application. Note that this app doesn't really provide any additional information about who blocked you. People have complained that the application shows extremely inaccurate results. Also, this app is only available on Play Store.
How to create a successful Instagram hashtag
Who saw my story on Instagram
As you probably already know, Instagram has released a new feature, inspired by another popular application - Snapchat. The company, owned by Facebook, has expanded its catalog of options by allowing users to create stories.
Thanks to the "stories", it is possible to publish one or more photos or videos, a text, a drawing or add effects. After selecting the photo or video and adding whatever you want, you can post it and your subscribers can view it for 24 hours.
As the name suggests, this feature is used in story mode, which means that many photos or videos are locked so that you can visually view the story of an activity, trip, or party you've attended.
And it is thanks to this story that we can find out who visits our Instagram. In fact, we can first know how many people have visited our History. Then, by clicking on the particular photo or video, looking down you will notice a red arrow indicating the position of the screen where the number of people who have viewed it is.
Furthermore, the application not only gives us the number but also their profile. Just click on it and open a window in which the profile of everyone who has watched appears.
How to chat (easy) on Instagram from PC
Further Reading:
How to find out who has not accepted your request to follow him on Instagram
How to find people blocked on Instagram
How to silence someone on Instagram
How to temporarily disable your Instagram account
How to edit a video after posting it on Instagram