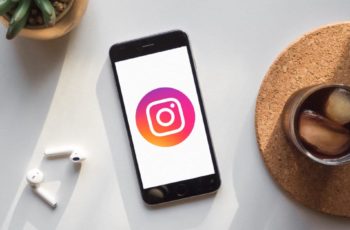 Instagram is a social network (like Facebook, Twitter) based on sharing images, the application owned by Facebook, has had a great impact on young and old who are competing in sharing the best photos and amassing thousands of likes .
Before we explain how to find out who has visited your Instagram, we want to insist that none of the apps, pages and programs that claim to actually do so. This information is owned by Instagram, and unless the company wants it, and it doesn't work at the moment, you won't be able to know who has seen your Instagram profile and who hasn't.
"Instadetector", "Who bades about me" or "InstaAgent" are some of the apps that have appeared in recent years and in a few hours are among the most downloaded on the App Store and Google Play due to the ingenuity of thousands of users who install them thinking they reveal all the statistics.
And not only do they not offer the requested information, but the malware enters the smartphone or PC and steals all of the user's personal information. Although these applications are sooner or later removed from the Google and Apple stores, the interest of thousands of users remains and after a while another application appears under another name that again deceives users.
How to know who has visited my Instagram?
Hence, we have a duty to warn you, that most applications are scam. We in this article are going to offer you an alternative solution. A simple, safe and legal solution that, in fact, is offered by Instagram itself. So let's see how to know who has visited my Instagram?
Instagram: how to add GIFs in Stories
Who visited my Instagram - Step 1
As you know, Instagram has brought a new feature, inspired by another of the big social photography networks, Snapchat. The Facebook-owned company has expanded its options by offering users the opportunity to create stories.
As the name suggests, this feature is normally used as a story, i.e. images or videos are shared so that you can visually view the story of what you have done with a friend or at a party.
And thanks to the story we can know who has visited our Instagram, under the posted video, indicated by the red arrow, we find the number of people who have viewed our story.
Who visited my Instagram - Step 2
But the application does not just give us a number, if we click on it, we can display a tab where the profiles of all the people who have viewed the video are displayed.
So, even if we are not able to know the information of who has visited our profile, we are able to know exactly who has visited our Instagram, at least, those who see our videos.
So, can you let us know how you found yourself? It is also useful for other users!
Instagram user not found which means
Further Reading:
How to find out who has not accepted your request to follow him on Instagram
How to know who visits my Facebook profile?
What happens when I stop following someone on Instagram
How to delete Instagram history
How to know if someone has stopped following you on Instagram