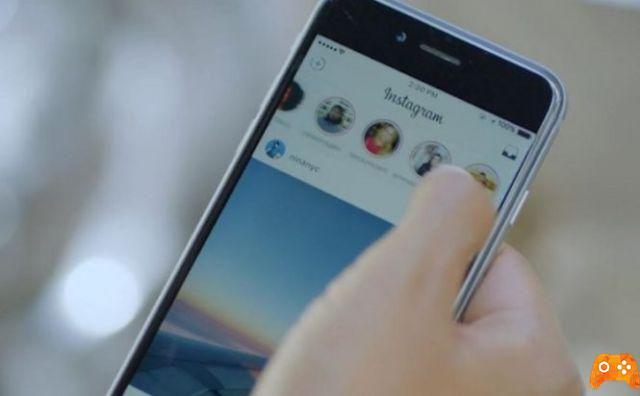 In this tutorial we explain how to know if someone is online on Instagram and how to hide the connection step by step. With the latest update of the application, which already allows you to connect with Facebook Messenger to establish a faster conversation between contacts from both networks, there is something new for all users.
Now, whenever you enter Instagram direct messages you can see which contacts are currently connected to the social network and observe the green dot next to your profile picture, which will allow you to start a conversation and get replied to quickly, according to Andro4All.
Communication is one of the main objectives of technology and it is true that in recent years and especially after the advent of the Internet for mobile devices, messaging programs have multiplied and now talking to someone anywhere in the world has become quite a thing. abnormal.
How to find out who enters my Instagram profile
Instant messaging chats are increasingly popular with social networking fans. Facebook, Instagram or Twitter offer this service so that users can communicate with each other quickly and easily and without having to exchange their phone numbers.
Surely on many occasions we have made use of these services, and sometimes it has happened that we have not received a reply or the reply has arrived later than expected, so for this and for other different reasons, we wondered how we can know when someone is online. on Instagram.
Due to the multiple communication possibilities, you may want to know this information in one of the most popular and currently used social networks such as Instagram. If we want to know this information, we are going to explain the steps you need to follow to see who is online (connected) on Instagram.
How to see who is online (connected) on Instagram
The first thing we need to do to know if someone is online on Instagram is to activate the activity status in our account. To do this, go to the options and click on the hamburger icon located in the upper right corner of the screen. Several options will be displayed, one of which is called "Activity status" in the "Privacy and security" section. Let's click here.
The "Show activity status" and "Show activity in chat" tabs should be active, they should be blue.
Once the two options are activated, we need to make sure that the person we want to meet is online, has an open chat with us. If not, let's open a chat with this contact.
Remember that you can send a message from Instagram and delete it before the recipient reads it.
Now you need to go to the Instagram direct private posts section by clicking the arrow in the upper right corner of the "Home" screen, where you can see the posts of the people you follow.
Once inside, you will see the activity of the people you follow who have active status. Those who are logged in at that moment will appear with a green dot next to your Instagram avatar. The ones you won't see aren't active in the Instagram chat.
Now as you can see this information, other users can see it about you too. In case you want to hide, you need to follow the following steps.
How to create an Instagram story and make it interesting
How to hide your Instagram activity
The Instagram social network is at its best. More and more users are joining together to follow people, public figures and followers. What started as a simple application to upload photos has become a real communication system between users.
Thanks to stories, private messages and many other features such as image editing and filters, they have meant that more and more users join the platform and spend more time.
There is no doubt that most users want to get the facts of others… users! And the debate continues, as the App has introduced a new feature with which it is possible to see the last connection of the contacts we follow.
If we want to see the last connection of our contacts on Instagram, we will be able to do it in a very simple way. We just have to go to the home screen of our account and for this we select the house icon located at the bottom ... oh well continue reading below ...
apri Instagram
Find the button of the profile bottom right
Press the menu button 3-line at the top of the screen
Scroll to Status online and then go down to settings.
In the settings go to Activity status.
Here we are in the options to configure, now you have to turn off Show activity status and Show activity in chat. by doing so you have just hidden your activity on Instagram.
If we disable these options, we will stop showing our last connection, but we will also stop seeing the last connection of our contacts.
How to (hide) not be found on Instagram
Further Reading:
How to see who saved your Instagram posts
How to see likes on Instagram?
How to see Instagram stories anonymously
How to find people blocked on Instagram
Incredible! Instagram allows you to try on clothes with augmented reality before buying