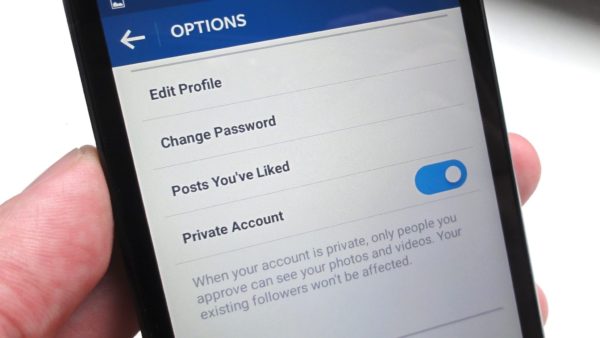 So let's see how to create a private account on Instagram! You have recently opened an account Instagram and you suddenly realized that you are posting photos for all users to see. You want to keep yours privacy? You prefer that only approved users can see yours photo on Instagram? It is very easy to do, you just have to go to the application settings and change your privacy settings. As? We are going to explain how to create a private account on instagram.
How to create a private account on Instagram
The first step to making your Instagram account private is obviously to open theInstagram application on your smartphone. Then, go to your profile by clicking on the right button in the bottom corner (the icon is in the shape of a person).
Once you are on your personal Instagram profile, click on the button settings, which you will find at the top right of the screen:
In the shape of a cogwheel on the iPhone
Shaped like three dots in the case of Android devices
Now you have to scroll through your account settings and find the section called 'Private account'which will be disabled if you have never touched it - it will appear grayed out and therefore the Instagram account is currently public and any user can access your photos.
To change the privacy of your account, you need to slide the button to the right and click on the top right of the screen to confirm that you want to make the Instagram account private. The system will ask you if you are sure of your decision and if you want your photos to be private. Confirm and you're done!
To learn more:
What happens if I block someone on Instagram
How to recover deleted photos from iPhone and Android
How to edit photos on Retrica
How to find out if a Twitter account is fake
Further Reading:
Your private Instagram posts and stories may not be that private
How to find out who has not accepted your request to follow him on Instagram
How to make your TikTok account private in 5 steps
Why can't I share Instagram posts in my Stories
How to send or delete a private Instagram message in Windows 10