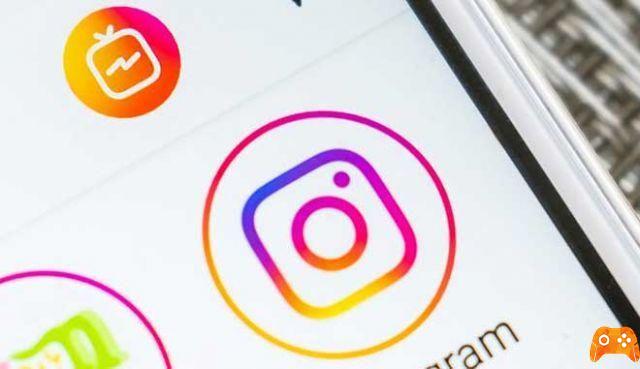 How to disconnect devices connected to Instagram from phone and PC. How to unlink an Instagram account from a device. With the growing presence of social media account capture and hacking, it is essential to take the security of your social media account more seriously. This also includes Instagram. However, protecting your accounts with a strong password is not enough because online security offers so much more than passwords.
One of the best ways to protect your Instagram account is to make sure you're the only one with authorized access to the devices you use or have used it from. But what if you forgot to log out of someone's computer you may have used? Or maybe, you didn't log out of your account on your previous device before selling it? You can never be sure that the buyer won't (try to) log into your account behind your back.
Fortunately, Instagram has a method that allows users to check which device is linked to their accounts. Best of all, it also allows users to remotely remove all unknown devices. This post below will walk you through how you can check and remove devices linked to your Instagram account on mobile and PC.
How to disconnect devices connected to Instagram from phone and PC
1. How to disconnect the devices connected to Instagram from the phone
Tap your account profile picture to launch the profile menu.
Tap the hamburger menu icon in the top right corner.
Select Settings.
On the Settings menu page, select Security.
Now tap on the Login Activity option.
This will show you a list of the locations you've logged into Instagram next to the devices you're logged in with. You can also see maps with information showing the last three locations from which the Instagram account was accessed.
How to remove phone number from Instagram (phone and PC)
Remove unfamiliar devices from Instagram
1 method
If you find an unwanted / unfamiliar device that you want to log out of your Instagram account, please follow the steps below to log out remotely.
On the Login Activity page, tap the three-pronged menu icon next to the device you want to remove / disconnect from your account.
Select Log Out on the Login Information tab that appears.
A confirmation message is displayed. Tap OK.
2 method
On "Was it you?" At the top of the Login Activity page, tap the "This wasn't me" option on any unknown device. This will ask you to create a new account password. When you do, your account will be removed from all other remotely connected devices except the one you made the changes from.
2. How to disconnect devices connected to Instagram from PC
If you log into Instagram from your computer, here's how to check and remove the devices linked to your account.
Check connected devices
Start Instagram on your PC and open your profile page.
Tap the gear icon to open the Settings menu.
Select Login Activity.
Just like it is on mobile, it will display a list of devices from which you have previously logged into your Instagram account. Instagram will also show the location from which you logged into your account on linked devices. Carefully browse the list and check for strange, old, or unfamiliar devices. If you find any, follow the steps listed below to remove them.
How to find a person by phone number on Instagram
Remove connected devices
Tap the V-shaped icon to expand the details about the connected device.
Tap the Disconnect option below the map image to disconnect the device from your account.
A pop-up card appears on the screen notifying you that the device has been logged out of your account. Click OK.
Now, when you go back to the list containing the devices you are signed in on, the device you just removed should no longer be there. Alternatively, you can also tap the 'This Wasn't Me' option on one of the three tabs containing the most recently connected devices (and their corresponding location) at the top of the Login Activity page.
Then proceed with changing the password to disconnect the account from all other connected devices. If you only log into your account from one device, this is a much better and safer option.
If you sold an old smartphone without logging out of Instagram or used a stranger's computer to log into your account, your account's privacy and security are at risk. The methods mentioned above can help you solve the problem and ensure the safety of your Instagram account.
Why can't I share Instagram posts in my Stories
Further Reading:
How to temporarily disable your Instagram account
How to hide Instagram story from everyone but one person
How to find a person by phone number on Instagram
How to share Instagram photos on Facebook
How to remove phone number from Instagram (phone and PC)