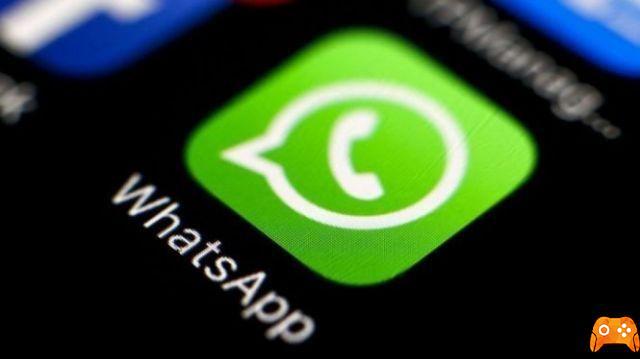 How to find your friends on WhatsApp? How to find a person on WhatsApp? WhatsApp is one of the most popular messaging and video calling apps around. It has over 300 million active users worldwide and the number is growing. WhatsApp users love the app because it is lightweight, easy to use, and has so many great features.
If you have decided to try it, the first thing you need to do is find your friends on WhatsApp. Then you can add them and start chatting or making calls. This article will show you how.
How to find your friends on WhatsApp
Where can I find Whatsapp contacts?
After downloading WhatsApp from the Play Store or the App Store, it is natural to start familiarizing yourself with the app. Fortunately, WhatsApp has a clean and user-friendly interface, with no unnecessary clutter that can distract you from important things. And that's chatting with or calling your friends. Here are the steps you need to take to make sure you see your friends in your WhatsApp contact list:
Make sure you have saved your friends' phone number in the phone book first.
Allow WhatsApp to have access to your phone contacts. Go to your phone's Settings.
Now start WhatsApp and select the "Chat" tab.
Now select the "New Chat" icon in the lower right corner of the screen.
You will be able to see all your contacts who are also using WhatsApp. Remember, you can only reach a friend via WhatsApp if they use the app itself. If you know for sure they are not using WhatsApp, but would like to encourage them to do so, you can always invite them to download and join the chat.
Just scroll down to the bottom of the WhatsApp contact list to the "Invite friends" option. You can send the invitation by sending them a text, email, or other web-based messaging app you are currently using.
How to add contacts to Whatsapp?
Ok, you found your friends on WhatsApp, but now? The next step is to add your friend to the chat list and start sending messages, stickers, gifs and just about anything else you can think of. When you tap the "New chat" icon and see your WhatsApp contact list, select the friend you want to talk to and tap their name or profile photo.
This action will open another window, which is the start of your conversation. The next step is the simplest, just say "Hello" or send them an emoji that perfectly distorts their mood. Or you can tap the video call icon at the top of the screen and surprise them with a call.
How to add international numbers to Whatsapp?
WhatsApp is incredibly convenient for keeping in touch with family and friends living abroad. You should make sure that you always have the latest version of WhatsApp and that your phone is connected to a stable Wi-Fi connection. You can make video calls all over the world. But if your friends are using international numbers, to find them in your contact list, you need to add them to your phone correctly. Here's how to do it:
Go to the phone contact and select "Add new contact".
Make sure you add the plus symbol (+) when entering your friend's number.
Make sure you have the correct international prefix.
If you want to be able to use WhatsApp to talk to friends using international numbers, you need to have both the plus sign and the country code, followed by your friend's phone number. Only then will their profile appear in your WhatsApp contacts.
What if you can't see your friend's profile?
So, you are sure that you have added the correct contact information, both for friends based in Spain and for international contacts. Only you see their name but none of their profile information such as photo, status and last viewed. You are probably wondering what is going on. There are several reasons this could happen.
The friend you are trying to reach has their privacy settings set to "None", which means that no one can contact them.
They may have blocked your number.
You are having connection problems and should try later.
They may not have set a profile photo yet.
Their privacy settings are set to "My Contacts".
Another problem you may encounter is that you have successfully added the contact, but from the profile photo you realize that in reality it is not your friend, but someone else. This probably means that the contact you're adding has given up on their phone number and now someone else is using it instead. It is not uncommon for providers to reuse numbers.
Whatsapp simplifies contacts
Even if you encounter a few hiccups along the way when you find your friends on WhatsApp, the process is pretty quick and simple in general. Annoying international codes and benefits might be confusing, but it's simple enough to fix.
All you need to remember is to first enter the phone number in your phone's address book. From there, it's a breeze. And regularly checking for new WhatsApp updates makes using it more and more fluid.
What happens if i delete WhatsApp?
Further Reading:
How to enable WhatsApp two-factor authentication for Android
The new WhatsApp scam steals your personal data and conversations with one click
Did they unsubscribe from Facebook? Let's find out who did it
How to share WhatsApp status as a story on Facebook
How to see hidden friends on Facebook