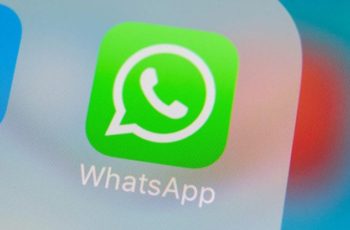 Do you want to protect your privacy on WhatsApp? Today we explain how to hide the date and time of the last access on WhatsApp. WhatsApp has certainly made it easier and cheaper to communicate with friends and family but, in some cases, constant online messages and data can become a double-edged sword.
You're sick of showing your contacts yours last connection on Whatsapp? Know that it is now possible to hide the connection time on Android and iPhone devices. You just need to change the privacy of your messaging application (and your contacts won't know anymore what time did you connect on Whatsapp last time).
If you want to know the steps to follow, don't miss this article, on how to hide the last login on WhatsApp on Android and iPhone.
Then it is possible to hide the last time we were connected to Whatsapp. Do you want to know how to do it? Below we will explain it to you step by step.
How to hide the last login on Whatsapp for Android and iPhone
How to hide the last login on Whatsapp for Android
The first thing to do for hide the last access on WhatsApp on an Android device: access the messaging application and click on the three dots that appear in the top right to access the Settings menu.
Once in the Settings menu, you need to access the call option "Account" then in "Privacy". Here you can change the various settings related to your personal WhatsApp account.
Go to the tab Privacy.
You will then see "Who can see my personal information", Which indicates which users are allowed to see the last time you logged into WhatsApp. This is where you will need to restrict access so that information does not show up in the chat, because by default the option will be selected for "Everyone".
Here, by clicking you will be able to select the people who will be able to see your last connection:
All WhatsApp users
My contacts, i.e. those you have added
Nobody, to hide the last access on Whatsapp
The latter is the option you need to select so that the time no longer appears in any of your conversations.
Therefore, by doing so no one will be able to know when you last connected to Whatsapp, but you will not even know when your contacts connected to the application last time. However, once logged in, your contacts will see you "online" and you will see your contacts when they are connected.
How to hide the last login on Whatsapp for iPhone
Log in to WhatsApp on your iPhone.
hide the time of your last login toWhatsapp, go to "Settings" and select "Accounts".
Once in your account, select the "Privacy" option.
Turn off the "Seen to" option… and select "person". That's it, the option to hide the last login on Whatsapp is enabled. However, you should keep in mind that if you disable this option for yourself, you will not be able to see the last connection of your contacts, even if they have enabled the option.
The rest of the users won't be able to see when you last logged in, but they will know if you are online.
How to Record WhatsApp Calls on Android and iPhone
Further Reading:
How to hide the last WhatsApp login
How to share WhatsApp status as a story on Facebook
How to hide photos and videos on Whatsapp
How to hide the WhatsApp profile photo from a contact without blocking it
How to hide WhatsApp chats on Android and iPhone