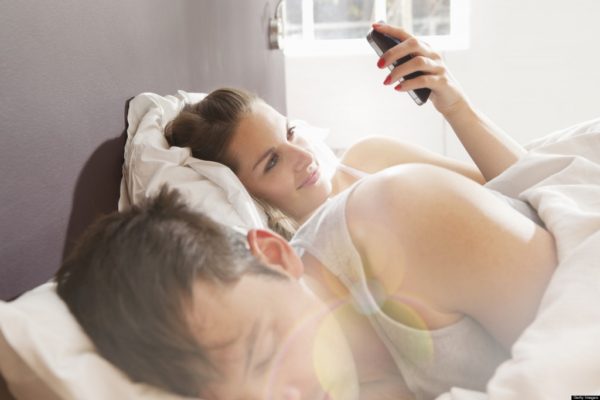 How to hide WhatsApp conversations from Android, iPhone and from the Web . Whatsapp, here's the trick to hide conversations and messages. How to hide WhatsApp chats on iphone, Android and Pc or Mac. WhatsApp has become one of our main forms of communication. Nowadays it is mainly used to talk to family and friends, to greet old friends, to gossip and even to flirt shamelessly.
Of course, with all this information on our smartphones, it's only natural that no one finds out about our stuff. To prevent this situation from happening, we immediately start deleting chat and keep it that way. But did you know that there is a way to archive these conversations and access it whenever you want? If you are wondering how to do this, read on.
We at EpicTrick explain it to you How to hide WhatsApp conversations without deleting them permanently. Did you know that WhatsApp has an option to archive conversations? This feature is known by few, but it is the perfect way to hide conversations from prying eyes.
This article tells you how to archive a conversation on android and ios step by step. Then we start looking at How to hide WhatsApp conversations.
How to Hide WhatsApp Conversations on Android and iPhone and Desktop
How to hide WhatsApp conversations on Android
Let's start with Android: open WhatsApp and go to chat, selecting the chat you want to hide.
Once you have found the WhatsApp conversation you want to hide, tap on it with your finger without opening it (you have to press and hold).
You will be directed to a screen at the top with several options for this particular chat, one of which is Archive Chat.
Select it and make the conversation disappear momentarily from the top of the app.
To re-access the conversation, it's simple.
Go to the bottom of the chat area where you will find an option called 'archived chats'.
Selecting this option will display all the chats you have archived.
When you want to go back to the conversation, simply tap it again without opening it.
How to hide WhatsApp conversations on iPhone
Hiding WhatsApp conversations on iOS is just as simple. To do this you must follow these steps:
Open your WhatsApp and go to the chat area.
Select the conversation you want to save and, without opening it, slide your finger to the left.
This will open the Archive option, which automatically saves the conversation.
To find the conversation you saved, go to the top of your conversations and swipe down.
You will then see the archived chats option.
Select to find the saved conversation.
If you want to restore it back to the main chat area, swipe to the left, without opening the chat and select Recover.
It's that simple! Now that you know how to hide conversations in WhatsApp, no one will be able to know your conversations. However, I warn you that this option does not work for groups. If a person contacts you again, they will see their previous messages, so if the conversation is sensitive, it's best to delete it.
Unarchiving a chat from iPhone and Android
If you are using Android, select the conversation, tap and hold with your finger for at least one second and the available options will be displayed. Select the square button with an

up arrow to cancel the

chat

archiving

.
In case you are using iOS, select the conversation and swipe from right to left. Select the Unarchive option.
One important thing to mention is that conversations are kept hidden. until a new message is received and the conversation is updated. The conversation reappears in the chat history.
How to hide Whatsapp Web chats from PC or Mac
In WhatsApp Web it is possible to hide chats. To hide chats you need to download and install a chrome extension.
Open Google Chrome browser
Search for the extension called WhatsHide. This extension allows you to

hide chats in WhatsApp

web or the type of content you don't want to see in chats.
Install the extension in your browser.
After installing the extension, a new button will appear in the browser, right next to the address bar.
When you have WhatsApp Web open, click the button and type the

name of the contact you want to hide

.
This option is useful for hiding information within conversations, for example you can hide a specific word within a chat. You have the option to hide more than one word and most importantly, the application is password protected.
Have you seen how easy it is to hide WhatsApp chats on Android and iPhone? You might be interested in reading how to add contacts in WhatsApp using QR codes.
To read more:
How to hide WhatsApp chats on Android and iPhone.
How to hide photos and videos on Whatsapp
Whatsapp notifications are late [Solved].
How to share WhatsApp status as a story on Facebook
How to hide WhatsApp profile picture of a contact without blocking it