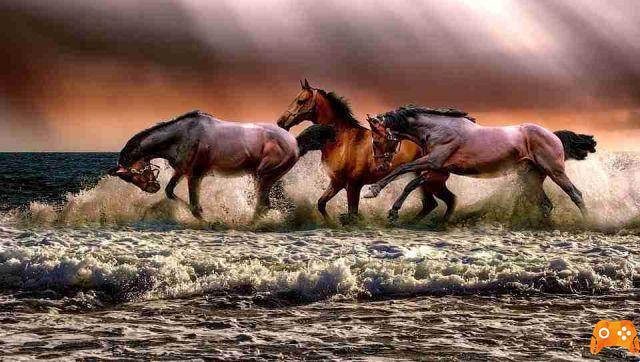 In this post we will see how to make beautiful cinemagraphs and recommend the best applications to do it.
Le cinemagraph (moving photos) are nothing more than photos that come to life, such as the flow of water, the clouds of the sky that move and other effects while a portion of the photo remains fixed.
They are neither videos nor GIFs but the so-called moving photos are called cinemagraphs.
The best applications to create photos on the go
Enlight Pixaloop
Enlight Pixaloop is the best for creating cinemagraphs and it's free. Its use is really simple choose the part to animate and the one that must remain fixed. Once the application is installed and opened you will see a tutorial and it will be easy to understand its use and functions to make your own animated images. Pixaloop allows you to export HD videos. For 2K and 4K renders, you will need to upgrade to the Pro version.
Download now on Android and iOS
Photo in motion StoryZ
Zoetropic is another app that allows you to create photos on the go to wow the viewer. The app and tools are practically easy to use. Zoetropic allows you to have a sequence of movements but only linear and curved. For curved movements, you need to add a series of arrows in a similar way. Also, print a watermark in the free version.
Download now for Android and iOS
Conclusions
As you see create cinemagraph, moving images to share on social networks and with whoever you want is easy with these applications, have fun.