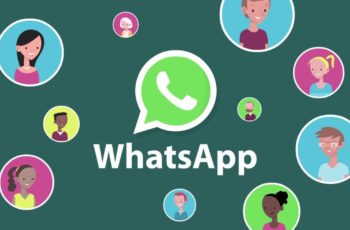 How to send automatic messages on Whatsapp. How to schedule the sending of a message on Whatsapp on root and non-root phones. The Whatsapp application is well known for being a complete chat software: it allows short recordings of audio, video, inserting images, video calls, creating groups etc.
In this article we will explain how to send automatic messages on Whatsapp with root and non-root device. Sometimes because we are busy or because we can't use our phone, knowing how to schedule sending a message on Whatsapp is very useful.
The basic requirement is that our smartphone must be rooted for the first very complete application. Rooting is how we get access to all Android directories and make developer-level changes, which is not natively allowed.
It is important to remember that if we do not have a rooted smartphone, it is not possible to send automatic messages with Whatsapp. Because the application responsible for sending these automatic messages requires superuser privileges.
How to send automatic messages on Whatsapp root user
Install Seebye Scheduler ROOT BETA (for Android): this application is the one that sends automatic messages, to use it you need to provide root permission to the application. If you deny the permission or your mobile is not rooted, the application will not work.
After installing Seebye Scheduler ROOT, a screen will appear asking if you would like to view a tutorial. If you have any questions, drag the screen to start the tutorial; otherwise, click high.
Since Whatsapp connects to your address book and your address book is stored in the Google cloud, the app connects to your Google account to download all your phone contacts. Click Sign In and it will import all your contacts in no time.
You can select whether you want to send automatic messages to your contacts via WhatsApp or via SMS. The options are next to each other. Just select the Whatsapp contacts or groups displayed in alphabetical order. Once selected, click Done.
On the next screen configure the message you want to send. You can define different message templates for the same contact by simply selecting the time and how many times a day or week you want the application to send messages.
The configuration for sending messages is very precise and, if necessary, you can use different settings for the same contact. The idea of ​​the application is very good. The problem is that not everyone has root permissions on their smartphone.
Have you rooted your smartphone? Go to this section of the blog or use the search box to find out how to get root permissions on your smartphone.
There is currently no application in the Play Store that allows you to send scheduled messages with WhatsApp without the device being rooted. If you do not have root permissions on the device, you can only send scheduled SMS.
Automatically reply on WhatsApp without Root
Alternatively, you can use Autoresponder / SMS Scheduler v4.5.1 (for Android, ROOT is needed): This app is set up in a very similar way to Seebye Scheduler ROOT BETA, but the purpose of this app is that it replies with an SMS whenever it is not possible to reply to someone on Whatsapp.
This application creates automatic messages, for example: I cannot reply because I am at school; I can't answer you now, I'll call you back later.
How to send automatic messages on Whatsapp on iPhone
Per iPhone install Scheduled App (iOS): This application requires your iPhone to be jailbroken, its settings are similar to Seebye Scheduler Root Beta. The application is in English, so be careful when setting it up.
If you don't have the jailbreak on your iPhone, you can install Whatsapp scheduler & reminder: the function of this application is to remind the user that it is necessary to send a message to someone. You configure it according to your needs the application will remind you on a specific day that you need to send a message to a colleague for a happy birthday, for example.
For those who don't have jailbroken on their iPhone, this app is a good alternative.
UPDATE FOR ANDROID
How to send automatic messages on user Whatsapp without root
First of all, you need to download Scheduler for WhatsApp on your Android device. Once installed, open the app, it will ask you to enable settings to log in and schedule messages. Just tap on "OK".
Now you need to tap the "+" button to program the sending of automatic messages on Whatsapp for users without root. Now you can select "Recipient", "Select now", "Select frequency" and finally enter the message to create a schedule.
Once created, you can view the scheduled task on the home screen under "Scheduler for WhatsApp". That's all! It works without root and by far the easiest way to send messages.
Further Reading:
How to schedule WhatsApp message
Backup WhatsApp, how it's done
How to send the same message to multiple contacts at the same time with WhatsApp for Android
Self-destructing WhatsApp messages are now official
How to know who saved your number using WhatsApp