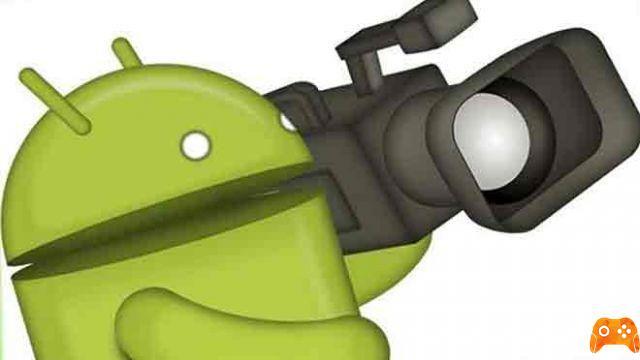 How to Send Heavy Video on WhatsApp Using Online Clipchamp or Media Converter on Your Android Phone. Today our smartphones are capable of recording high definition video. You can do it in HD at 1289 x 720 pixels at the admired 4K resolution. In all of these cases, there is a big problem, and that is the incredible weight of the video file.
The higher the resolution of this, the greater its weight, and this can be a problem on many occasions. And of course, it's only normal that you want to know how send heavy video on WhatsApp.
Fortunately, WhatsApp has a compression system, who is responsible for processing the file before sending it to the recipient. Therefore, although some of the image quality is lost, files can be sent much easier and faster.
This way you will also avoid excessive consumption of your data. The trick to compress video for Whatsapp can only be done on Android. Before submitting the video, you can check the weight of your file before sending it.
Also, you have a video editor that allows you to reduce the weight of your video, so that you can only select a part of it. A curious fact is that if you exit this editor without changing its configuration parameters, the compression will only be applied in one place.
You can of course force WhatsApp to perform more aggressive processing to significantly shrink the file. Enough remove a second from the video file to see how it drastically reduces the weight.
But this has consequences, even if good, you will see how the sending times are also significantly reduced. If this is combined with the manual download options, you will save megabytes when using the mobile network. And by the way, you can send long and heavy videos on WhatsApp more quickly and comfortably.
Send Whatsapp videos after compressing it
We all love to share our special moments with photos or videos and, as a rule, the latter carry a lot of weight in terms of MB or GB. WhatsApp is the most popular instant messaging network and many personal videos are sent through it.
There are more than a billion people using the application and video messages are more popular with each passing day. The problem comes when it comes time to send a video that is too heavy, because WhatsApp has a limit of 16MB for each video. Clipchamp is a compressor that allows you to solve this problem.
This video compressor allows you to compress the file in the MP4 format, which is compatible with WhatsApp. The good thing about its feature is that it doesn't affect the quality of the original video, which makes it even more useful.
How to send heavy video on WhatsApp with Clipchamp
This application can compress videos to a size that allows them to be sent from your mobile without losing the quality of the original recording. Includes some basic editing tools, allowing you to manually crop, flip, and adjust color and brightness before shipping.
With your unlimited plan, compress as many videos as you want in minutes. His free version offers you a limited amount of compressions, but renews every month, but will leave a small watermark in the corner of the video.
Follow this quick guide to compress videos to send on Whatsapp:
First of all, open your browser and go to Clipcham official website, register with your Facebook or Google account or with your email and password.
Now select the file you intend to compress. Drag and drop the videos you want to convert to send them via WhatsApp, or just click the box to select them.
Then, select the compression settings. Convert your videos to mp4 format to better play them on WhatsApp. You have the option to leave the resolution as it was or change it to 720p or 360p, so that it will take much less time to send long videos on Whatsapp. As a tip, do not increase the original resolution, as it will increase the video file size.
If you wish, you can edit your video to change its appearance thanks to its basic tools. In addition to the tools mentioned above, which you don't have to use if you like the look of your video, you can use the more advanced Clipchamp Create, an amazing video editor.
This allows you to add transitions, change color with advanced options, insert text, and much more. If you're not sure how to edit, the app has free templates.
Il Clipcharm compressor offers you the ability to send videos on Whatsapp quickly and easily, and it is also free. If, in addition to using it for send long videos on WhatsApp, you want to share the result on your social networks, you have an option with which you can do it directly. Click the Start option when you like the result of your change.
While you wait, you can upload it to your social networks, or even Google Drive by clicking Upload & Share. In a matter of minutes, your video will be ready to be saved to your computer when you click Save. Undoubtedly, one of the most complete tools you will find to be able to send your favorite videos on WhatsApp regardless of the duration of the same.
How to send videos on Whatsapp with Media Converter
Another great option to consider is to use Media converter, a video converter app that boasts a large number of good ratings on Google Play. To say that this is a tool that takes advantage of the H.264 codec to compress any video and significantly reduce its weight.
The best feature? The quality of the compressed video will not be lost, therefore, in addition to being able to reduce its weight, you can send any long video via WhatsApp without major problems.
Undoubtedly, a tool that should not be missing on your mobile to be able to share your favorite recordings in the popular instant messaging application regardless of its duration. And its free version is more than enough!
Further Reading:
How to send high quality videos via WhatsApp on Android and iPhone
How to make WhatsApp calls using the Google Assistant
How to send the same message to multiple contacts at the same time with WhatsApp for Android
How to know who saved your number using WhatsApp
Because sometimes Whatsapp doesn't send photos