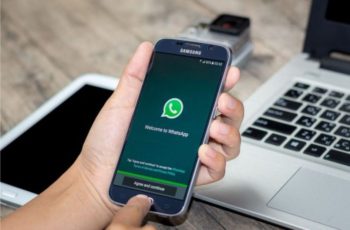 In this article, we will show you how to take a screenshot of a complete WhatsApp conversation on Android devices. Android yes it is always distinct in allowing the customization of settings and for the various programs that can be run on the operating system, which is why many of its applications take advantage of it to optimize its operation.
Although, in some cases, there are functions that no app indicates, they are simply discovered by users through their use. And this time it was for WhatsApp, a messaging service that often launches multiple features and by following a few steps you can capture an entire full chat on the screen. Here's how to do it.
How to take a screenshot of a full WhatsApp chat (on Android)
1 . First of all, you have to download and install on your mobile device the Stitch & Share application found on the Google Play Store.
2 . Each phone has one own combination of buttons to capture the screen. So, use the one your device has defined for that purpose.
3 . After making the first capture of a WhatsApp chat (also applies to web pages), scroll down a bit and take a second capture of the same Whatsapp chat, making sure you see a small portion of the previous screenshot saved.
4 . Repeat the same procedure for a third capture and so on as many times as you want take a screenshot of the conversation on Whatsapp (depending on the length of the conversation).
5 . When you've finished capturing the entire chat screen, go to notification bar in which you can view and access Stitch & Share.
6 . To complete the process, select the green arrow icon located on the right side of the screen to save or share the capture.
Also, in the app you can make edits, crop captured images or highlight the text you want to edit in color. Of course, the free version has only one color, while the paid version will find more variety of colors and avoid advertising.
It might interest you:
Unlock your phone and send WhatsApp messages without hands
Record voice calls on WhatsApp
Further Reading:
How to take a screenshot on LG smartphone
Does WhatsApp notify the other user when you take a screenshot of the conversation?
How to recover WhatsApp chats without having backed up
How to enable WhatsApp two-factor authentication for Android
How to change the background on WhatsApp of a chat or all chats