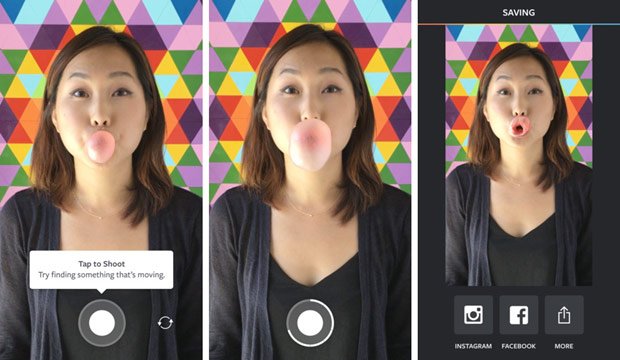 How to Transform Your Live Photos with Boomerang Effect, as the name suggests, Boomerang allows you to upload short videos that act like a boomerang. Meanwhile, the boomerang effect has become a part of the Instagram application, even though it is a standalone application.
Boomerang saves a short video from several images taken in succession. The resulting effect is like a live photo on Apple's smartphones. Also you can instantly play the videos in the opposite direction.
In this article we want to show you, how you can turn your Live Photos into Boomerang. First you need to own an iPhone that is capable of taking live photos, from iPhone 6 and up.
It is also necessary to have a Live Photo in your photo library, because it is not possible to create Live Photos within the Instagram application. Then you have to download the Boomerang application from the Apple website. You also need to have Instagram installed on your iPhone, install it if you haven't done so yet.
How to transform your Live Photos with Boomerang Effect
1 Phase. Open the Instagram app on your iPhone and tap the camera icon in the top left corner.
2 Phase. Swipe up to disable camera preview to see all photos from the past 24 hours.
3 Phase. Live Photos will not be displayed as such in this preview. So, you should know, what is the live photo.
4 Phase. Choose a Live Photo.
5 Phase. Let's talk about the actual trick.
6 Phase. Touch the preview firmly (3D touch) to turn a Live Photo into an animated boomerang photo or a short video.
7 Phase. The word "Boomerang" will be displayed for one second. The application will put 10 photos in succession and create a wonderful minivideo.
This is actually all. Share it on Facebook and Instagram directly from the app or save the video to your camera roll to send it later.
You can submit this photo for your Instagram story. Unfortunately it is impossible to put the Live Photo in the main feed at this time.
Further Reading:
WhatsApp is about to release a new Boomerang feature similar to Instagram
How to put a Live wallpaper on iPhone and Android
iFixit denounces Apple's latest "trick" to stop you from changing the battery yourself
How to put a GIF in your Instagram story
How to direct Instagram from your smartphone