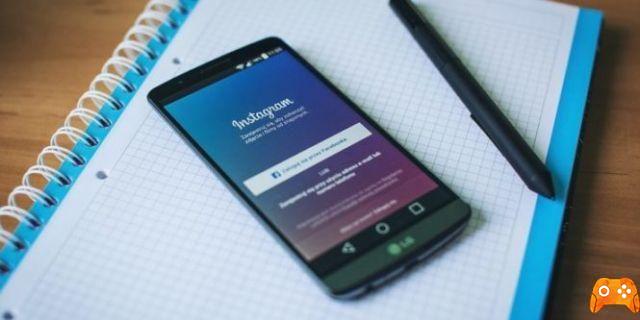 You use Instagram to take pictures and share them with your friends. No wonder it's one of the most popular apps on Android. But do you want to be able to post photos on Instagram from the comfort of your MAC, after editing them? Know that it is possible and here is the solution.
How to see who is online (connected) on Instagram
The Instagram mobile application allows you to share photos with your friends directly from your mobile browser. That's right, you no longer need the Instagram app on your smartphone just to share pictures.
Well, that's good news, but we have better news. What if we tell you that you can upload photos directly from your MAC without the need for a smartphone?
We are sure that you are already excited and this is exactly what we will help you to do. Without further ado, let's take a look at how to upload photos to Instagram from Mac.
Post photos to Instagram from your MAC using Gramblr
To publish photos on Instagram from your MAC, or from any other computer, you need to know that there are different methods and different applications. Here we suggest you to use Gramblr, which has the merit of being very simple, even if the interface is in English. The program works on Windows XP, 7, 8,10 and Mac OS X, as well as with some versions of Linux.
Go to the Gramblr.com download page. Choose the version that matches your operating system, Windows or Mac. Start the installation. If you're on a Mac, don't forget to allow Gramblr after starting the installation in System Preferences> Security and click on the Gramblr name.
If you have forgotten your credentials, you can request a password change on the Instagram application from your Android. Select the photo you want to post on Instagram, then launch Gramblr and enter your login details.
The photos must imperatively be 650 x 650 pixels to be accepted by Instagram. Select the photo you want to post.
Note: If you get an error message, it's because your photo isn't the right size. In fact, the photos posted on Instagram must be square, i.e. their height and width must both be 650 pixels.
Wait until Gramblr uploads the photo, it may take a few seconds. Then choose your caption. Get the different integration codes and your photo is posted on Instagram! Gramblr allows you to enjoy the quality of any camera on Instagram, there is no need to use that of your smartphone or to transfer photos to it… You can also edit your photos in advance on your PC.
How to create a successful Instagram hashtag
Post photos to Instagram from your MAC using Google Chrome
The method we are about to describe to you below prevents your browser from opening Instagram's new mobile app interface in seconds. Simply follow the steps below to make this happen on the world's most popular web browser, Google Chrome.
Until now, you have been forced to use the Instagram mobile app to post a photo or video. The social network loosened this rule slightly in April, allowing Windows 10 users to share a DM image from their PC. This time, Instagram goes further: now you can use your browser to post a photo on the social network.
After opening Chrome, click on the button menu with three points top right in browser, then click New window di browsing in incognito to open it. While this step is not necessary, it is highly recommended that you use a private window to ensure the complete security of your Instagram account.
Time click the three-dot menu button i went his More Tools -> Developer Tools.
Once done, go to the Instagram site and log into your Instagram account. Well, no surprises here as you will simply see the base site with no download options.
Now in the window Developer tools just open click on the phone / tablet shaped icon called Toggle Device Toolbar next to "Elements" and you can finally try the complete mobile web application and upload all your favorite images from your computer without the need for a smartphone.
How to create an Instagram story and make it interesting
Post photos to Instagram from your MAC using User-Agent Switcher
This new feature is designed for mobile browsing. From your PC, you can't directly post photos to Instagram… unless you think Instagram is using a phone to access them! Technically: it is necessary to change the user agent of the browser.
From your Google Chrome browser, download and install the User-Agent Switcher extension. A small icon appears on a blank page with a mask should appear at the top right of Chrome's address bar. Scarica User-Agent Switcher per Google Chrome (free)
Click on the extension icon. The list of all platforms that the extension can simulate is displayed. Choose a mobile platform, iOS or Android and select the platform you want to simulate.
Now go to the Instagram website. You should see the social network's mobile website. The interface of the mobile web version of Instagram is very similar to the application interface. Click the "+" button located at the bottom center of the toolbar, and choose the image to publish via Windows File Explorer.
Make your changes as you would from the mobile app, choose a filter and click the "Next" button. Enter a description, add hashtags and, if possible, locate your post and validate by clicking on "Share".
How to (hide) not be found on Instagram
Windowed: your photos on Instagram from a computer
The Windowed app allows you to upload your photos directly to Instagram from your PC or Mac, without going through a mobile web browser. All you need to do is install the software on your computer.
Windowed software is a solution to access the possibilities of uploading your photos from a computer to Instagram. The company has been giving the possibility to upload from a web browser since May. But unfortunately it was possible to do this from a mobile web browser.
He first created this solution for himself, then realized he wasn't the only one complaining about the situation. He has decided to make this application available to everyone, free of charge.
Windowed makes it possible to circumvent the limitation imposed by Instagram thanks to this software which actually packs a mobile web browser. The application developer guarantees that they do not have access to your data, the software serves only as an interface. Furthermore, the software is 100% free and open-source.
To install the software, just go to the Windowed download page, here follow the installation procedure on a PC or Mac. Then you will have access to an interface with which you can connect. All you have to do is add your photos by clicking on the camera icon.
This solution is particularly interesting for photographers who want to send photos stored on their computer and not on their smartphone or tablet.
How to find out who enters my Instagram profile
Further Reading:
How to put multiple photos in an Instagram story
How to put a GIF in your Instagram story
How to send or delete a private Instagram message in Windows 10
How to upload photos to iCloud and sync your photos
Instagram on PC, the complete guide