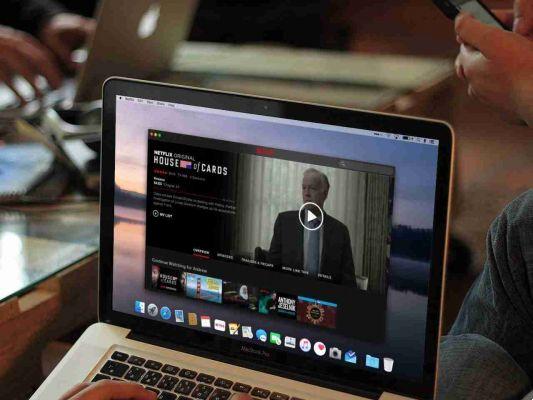 How to watch Netflix in 1080p in Chrome and Firefox. Microsoft's Edge browser holds a monopoly on Netflix HD streaming. It's the only browser that supports it, and the only alternative is to use the very buggy Netflix UWP app. Mac users cannot watch Netflix in 1080p as they have neither an official Netflix app, nor can they download Edge. Fortunately, there is now an extension and add-on that you can install and watch Netflix at 1080p in Chrome and Firefox.
For Chrome, you can install Netflix 1080p, and for Firefox, you can install Force 1080p Playback For Netflix.
Guarda Netflix in 1080p su Chrome e FireFox
After installing the extension or add-on and playing a Netflix title available in 1080p. When the title starts playing, tap the keyboard shortcut Ctrl + Alt + Shift + S.
In this menu, look in the Video Bitrate column. If you have a Netflix account that supports HD and the selected title supports 1080p, you will see the option listed in the Video Bitrate column. Select it to play the title in 1080p.
You will have to force the resolution for each title and you will have to force it every time you watch something. For example, if you decide to watch the footage and force the resolution to 1080p, you'll have to do it again the next time you watch it.
The extension / add-on allows you to watch Netflix at 1080p, however there are some limitations. The obvious limitation is that of your Netflix plan. You must be subscribed to a plan that supports HD playback or the 1080p option simply won't appear in the menu.
The speed and stability of your internet connection will also play a role in 1080p playback. If your connection is slow or unstable, Netflix will play the quality it can support.
If you're using a Mac or Macbook, these extensions are the only way to watch Netflix at 1080p.