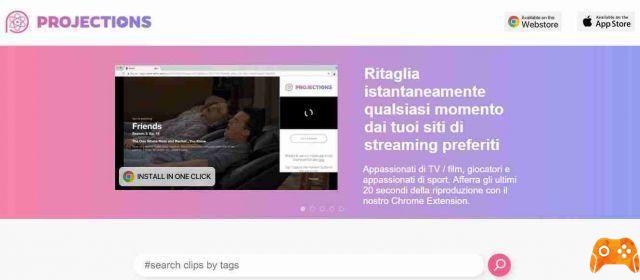 How to extract videos from Netflix of 20 seconds. Movies and TV series often have moments that you want to share with your friends. Projections.io is the simplest way ever to do this. With one click, a clip of the last 20 seconds of what you watched on Netflix will be created.
How to create video clips from Netflix and share their content
Here's how it works. Install the Chrome extension or iPhone app. When you are watching something on Netflix and you love it, click on the Projections.io icon. The video will stop and the app will create a new clip of the last 20 seconds. If you have subtitles enabled, the text will also be displayed. You are now free to share this clip with anyone.
The only downside, as such, is that the clip is hosted on the Projections.io site. It can be incorporated anywhere, of course. And anyone can view the clip, without the need for an account. But it would have been nice to be able to convert it to GIF.
Download: Projections.io for Chrome | iOS (free)