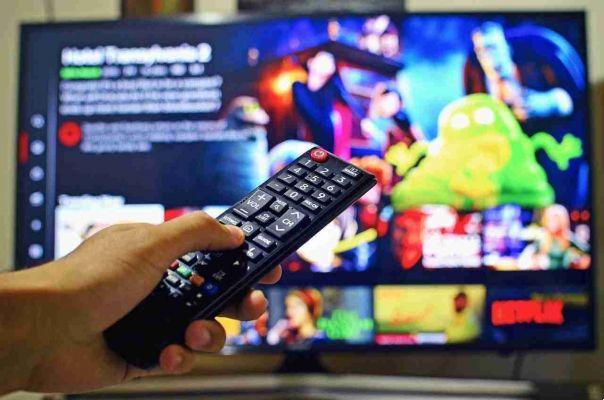 If you intend to permanently delete your Netflix account because you no longer want to use the service of the famous streaming platform, you will first need to deactivate your subscription and then proceed to delete your Netflix account.
Permanent deletion can be done automatically within 10 months or if you believe that you will never rethink this decision to unsubscribe from Netflix it can be done immediately and we will explain how.
How to deactivate Netflix subscription
The first step is to deactivate your current subscription so do this first.
Go to the official Netflix site
Then log in with your credentials.
Once done click on your profile picture at the top right and select Account
Find the Subscription and Billing section.
Press on the buttons Cancel subscription and then Complete the disdetta.
Done your subscription is deactivated.
If you are paying for your subscription not by credit card but through Google Play or Apple Store, go to them and in the subscriptions section cancel your Netflix subscription.
NB: It is not possible to do this from the Netflix mobile app, you can still do it using the browser on your smartphone or tablet.
Once you have deactivated your subscription you will be able to watch Netflix content until the expiry of the month already paid. Your account will remain active for 10 months and you can reactivate a new subscription whenever you want. At the end of this period without activating a new subscription, your account will be automatically deleted.
Automatic cancellation of Netflix account after 10 months
Once you cancel your subscription you will have 10 months to reactivate a new one, otherwise Netflix will automatically cancel your account after this period.
To cancel your account permanently without waiting you will have to carry out another procedure that we will explain to you.
How to permanently delete a Netflix account
If you want to delete your account immediately after deactivating your subscription, what you have to do is send an email with the email address with which you access Netflix at [email protected].
Then write in the email your wish to delete your account immediately. Netflix staff will process your request and your account will be permanently deleted.
How to deactivate Netflix subscription from Smart TV
If you have taken out your Netflix subscription through your Smart TV to deactivate it and delete your account, you will need to access Netflix from a web browser and go to its official page and log in. Once done, proceed as described in the paragraphs above.