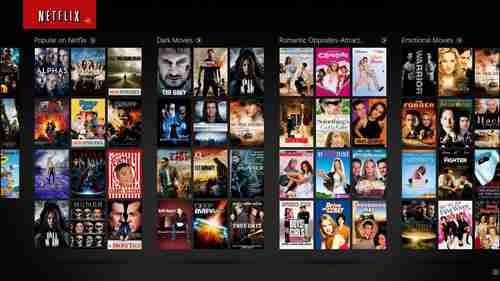 Netflix offers far more content in the US than many other countries, but we'll teach you how to access it no matter where you live.
The Netflix library in the US is considerably larger than in other countries as it has no global licensing rights for most of the content. So, we plan to figure out how to watch US Netflix from anywhere.
This way you will have more control over your Netflix subscription and more freedom to watch whatever you want.
Why would you want to access US Netflix
Due to licensing agreements, many movies and TV shows are only available in the United States. In fact, Netflix has different libraries for each country where the service is available. This goes beyond blockbusters or shows, as the company tries to offer better content for a specific audience, including dubbed content or locally created movies.
Since no one gets Netflix exclusively for its originals, making sure you can also watch great hits when they are added to the library is a must.
So, if you come across one of those listings of shows and movies coming to Netflix in any given month, you'll realize there are titles you won't find in your country. Therefore, finding a way to look at them anyway is the only natural reaction you can have.
Also, it seems unfair to pay similar prices to US customers but not get the same content. You can always check if the desired show or movie is on Netflix USA by checking platforms like FlixWatch or uNoGS.
How to watch US Netflix from anywhere
If you will be watching US Netflix from anywhere in the world, you will need a Netflix subscription and a way to get around the geo-restrictions of the service.
When it comes to the Netflix subscription, you need to sign up for an account in your country. This involves providing your name, email address, setting a password and filling in all card information. The price will vary depending on your location.
Watch US Netflix with a VPN
VPN stands for Virtual Private Network. These are tools that route your internet connection through one or more servers to hide your location. Whether you are in Spain, Egypt, Brazil or Dubai, it doesn't matter because the VPN will make you look like New York or Los Angeles.
While there are so many free VPNs on the market, you need to be very careful when choosing one as they can put your privacy and security at risk. Your best bet is to choose a premium service like ExpressVPN or CyberGhost because these are VPNs that we have tried, tested and verified over the years.
Here's what you need to do to watch US Netflix from anywhere:
Start your VPN and choose any server located in the United States.
Once the connection is established, load Netflix in your browser or launch the app on your device.
Find the content you want to watch and relax!
Netflix is ​​pretty good at spotting VPNs, thanks to the technology built in a few years ago. You should know that most free VPNs are blacklisted by Netflix, which means they won't be able to unblock the content. Even premium tools may not fool Netflix on occasion, depending on the servers reported by the company.
If you can't break the rules with your go-to VPN, we recommend contacting customer support and checking which of its servers work with Netflix, as they may be well disguised. After verifying your identity, your VPN provider should be happy to help you.
Save Netflix USA with Smart DNS
Smart DNS is another technology that can help you unblock geo-restricted services like Netflix. The technology is quite similar to what a VPN does, but it's a little faster. Therefore, if you want to watch 4K content on US Netflix, this might be your best bet.
Finding a Smart DNS that works with Netflix might be a little tricky, but Smart DNS Proxy should work fine, at least with US Netflix. The subscription price for this tool is slightly lower than what you would pay for a VPN.
Here's what you need to do:
Get your DNS details from your Smart DNS account.
Go up Network and Internet> Connections network on your computer from the Control Panel and right-click on your active connection.
click on Property and then select Internet Protocol version 4 . Now, click again Property .
Select the option Use the following DNS server addresses to activate the space.
Go back to your Smart DNS account and copy the details for the United States.
Save the data, go to your Smart DNS account and activate your IP in their system.
Please note that most Smart DNS tools will not work with Netflix in other countries if you wish to switch to another country's library at any time. After all, you won't be paying that much money just to get around the restrictions on Netflix - you can unblock US content on other streaming platforms like Disney +, Prime Video, or HBO Max.
Do you need a US Netflix account to watch content?
Watching content US Netflix does NOT require a US account. In fact, your local account is right. Creating a Netflix account in the US isn't impossible, but it's a lot more problematic than it should be, considering you can just use a VPN to watch geo-blocked content.
Also, you should consider the price. While it's true that Netflix has similar numbers around the world, some countries will inevitably have lower subscription rates. You'd have to run the numbers through a currency conversion tool to see how you compare against it, but Netflix US costs $ 9,99 for the Basic plan, $ 15,99 for the Standard plan, and $ 19,99 for the Premium plan.
Overall, it doesn't make sense to go through all the hassle of setting up a local Netflix account in the US. Simply invest in a VPN that will also be useful with other platforms and websites.
Conclusions
Netflix has built an excellent reputation and an amazing platform that everyone wants to enjoy. With over 222 million subscribers worldwide, it's clear that Netflix has a certain appeal for everyone, providing content you love, TV shows you've always wanted to watch, or all those movies you didn't get to see in the theater last year. .