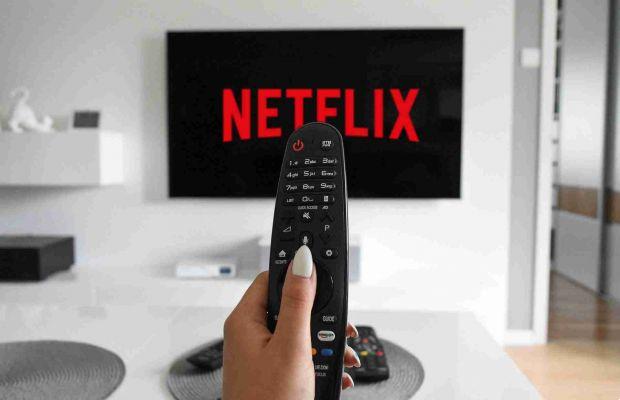 Netflix will now rank its most popular content based on total viewing hours and has launched a new website so you can watch the best movies and TV series.
Netflix has launched a new "Top 10" website that will list its most popular shows and movies around the world and in your country, along with new metrics to show you just how popular these shows and movies are.
Read on to find out everything you need to know about Netflix's new Top 10 website and how it will help you finally find something to watch.
Netflix Top 10
Netflix wants to be more transparent about its content viewing stats, so it has launched a new website called Top 10. It features rankings for its movies and TV series, as well as new metrics to measure the popularity of that content.
This is Netflix's solution to address criticism that it has been selective in the viewer information it makes public. The streaming giant is known for keeping its cards close to its chest when it comes to how it gets its stats and what information it chooses to go public.
Through the launch of its Netflix Top 10 website, Netflix is ​​delivering on its recent promise of being more transparent about viewer data.
Netflix previously reported the number of households who watched a show for two minutes and highlighted its top 10 shows in more than 90 countries, though it didn't provide concrete numbers for the context.
In addition to listing the top 10 movies and TV series for each country, Netflix will also release lists of occasional specials, such as top documentaries or reality shows.
How Netflix's Top 10 Website Works
The new Top 10 website will be a hub for Netflix's top performing titles, which will be updated every Tuesday, keeping track of the most viewed content from Monday to the previous Sunday.
In addition to letting you see what's popular in each country, Netflix's new Top 10 website also offers ideas for new content to watch.
The website will feature global and national weekly listings of the most popular movies and shows on the platform (both original and licensed) in the following categories:
Film (English)
Films (Non-English)
TV (English)
TV (Non-English)
So far, Netflix has only revealed that audiences consist of at least two minutes of viewing time. Now, Netflix ranks content based on the total number of hours each title has been watched to make it easier to see what others truly love.
As for how Netflix's new metrics work, each season of a show will count as a separate title, but repeated clocks within a season (episodes) will count towards that season's total watch hours.
The Top 10 will make it easier for subscribers to find something to watch, but what does the launch of this platform mean for Netflix? Ten titles is a ton of content that subscribers can choose or complete in a week - more than one a day if you're an avid viewer.
If more viewers spend their average time on Netflix fetching the most popular titles on the Top 10 website, that could lead to other titles in the Netflix catalog getting even less watch time.
Perhaps over time Netflix will use the data to inform about how to give low-performing titles a boost on its platform so that they too can get more watch time.
Maybe it can even find smarter and more creative ways, like Top 10, to do it, instead of just suggesting what to watch, which some subscribers may find annoying.
Netflix's Top 10 website is currently available in English and Spanish, with more languages ​​arriving in 2022.