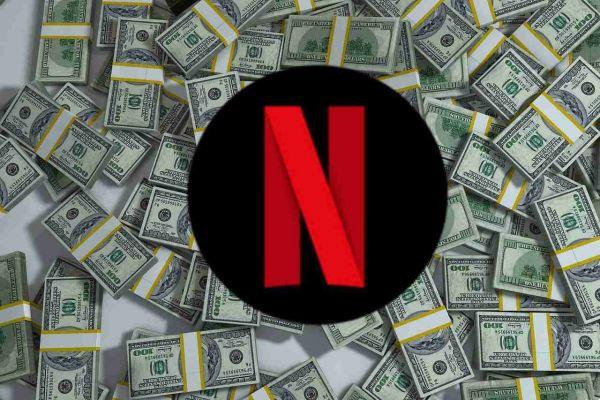 How Netflix Makes Money.
Netflix is ​​the largest video streaming service in the world today. It serves 190 countries with over 109 million users, with films and series in 21 languages ​​and all ad-free.
So how exactly does Netflix make money?
The service is filled with great TV shows, be it Stranger Things or Black Mirror. As a viewer and subscriber, you definitely want to know how Netflix plans to continue serving more episodes of your favorite shows. Let's find out.
How does Netflix make money?
Netflix's main source of revenue is subscriptions, which cost between $ 7,99 and $ 13,99 per month. This amounts to about $ 950 million per month, according to the company's earnings report. He also earns around $ 30 million a month on DVD rentals. The profit, or net income, is approximately $ 43 million per month.
Overall, the company earned $ 8,83 billion in total revenue in 2016, and is on track to make over $ 11 billion in total revenue in 2017.
How much does Netflix make in a day?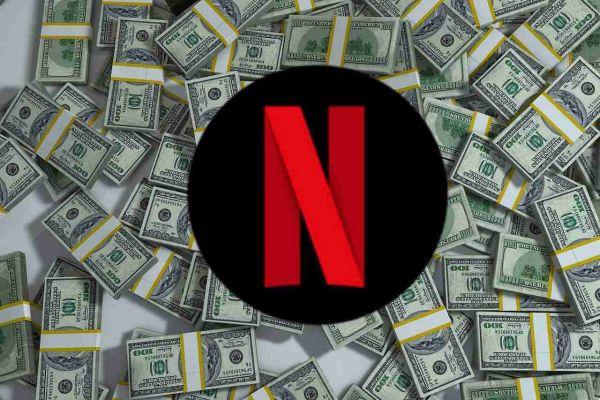 About $ 1,4 million per day.
Netflix is ​​cautious with numbers about its daily operations or how much content is viewed. The best estimate is from the company's reported earnings, which showed net income of $ 130 million in Q2017 1,4 (i.e. $ XNUMX million per day).
This is only an approximation and not a real figure. It also keeps changing based on each quarter's earnings report.
How much does Netflix pay for content?
It depends on the show, movie or deal, but Netflix says, "We'll be spending $ 7-8 billion on content (on a P&L basis) in 2018)." The company also has $ 17 billion in content commitments over the next few years.
This is the total expense, which includes both the license fees and the original programming. Netflix has been a champion of the original TV series, and those cost the company differently.
The Get Down became the most expensive TV series ever made, with a budget of $ 120 million. The current two biggest hits are also quite expensive. The second season of Stranger Things costs $ 8 million per episode, while the second season of The Crown costs $ 10 million per episode.
How much does Netflix spend on original movies?
Here are the most expensive movies Netflix has made so far:
Bright (2017): $ 90 million
War Machine (2017): $ 60 million
Okja (2017): $50 million
Death Note (2017): $40-50 million
The Irishman (2018): $100 million
But these are exceptions, due to a big star or director, or because it was based on a famous franchise. Bright stars Will Smith, while The Irishman is a Martin Scorsese project. On average, Netflix makes movies with much lower budgets. For example, Angelina Jolie's First They Killed My Father has a production cost of $ 22 million.
Is Netflix Losing Money and Making Losses?
Technically, yes. Netflix's Free Cash Flow (FCF) was approximately - $ 2 billion in 2017. The company currently has total gross debt of $ 4,8 billion. That said, it's making profits every quarter, and they're growing.
Netflix says debt is part of its strategy, as it continues to grow its original content. It's a "spending money to make money" perspective, as Netflix tries to get people involved in its service. If people look forward to a new show or movie every month, they are more likely to sign up and / or continue to subscribe to the service. The strategy appears to be working, as the company consistently adds 5 million subscribers every quarter.
When some movies or TV shows don't justify the cost, Netflix cancels them. Over the past year, he has canceled great original shows like The Get Down, Girlboss, and Sense8.
Is Netflix's business model sustainable?
Netflix can continue to do what it is doing. So far, the company's executives and shareholders are satisfied with the business model.
Although it started out as a DVD rental company, its first foray into video streaming paid off. Today, while the company still rents DVDs and Blu-rays, this is a small part of its business.
In addition, Netflix regularly passes on the cost of good content to its subscribers. The company's standard plan was initially raised to $ 8,99 (from $ 7,99) in 2014, then to $ 9,99 in 2016 and $ 10,99 in 2017. And despite the higher prices, the base of subscribers only increased, showing that Netflix is ​​worth the money.