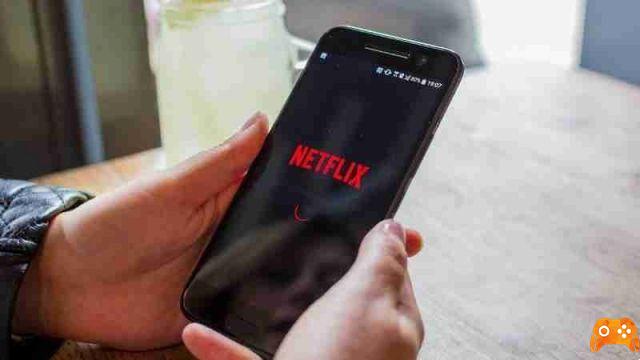 Netflix is ​​probably the most popular streaming service with many categories of movies and shows to explore, but that doesn't mean it's perfect. When things go wrong, it doesn't always mean that your fun and relaxing evening is ruined. Netflix not working can be annoying, but we're here to help.
Whether it's your internet connection, router, VPN, or Netflix app issues, there are a number of troubleshooting steps you can take. In this article, we will help you troubleshoot Netflix by walking you through some basic solutions that will work with whatever device you are using. If you get an error code, don't worry, we'll take care of that too.
Is Netflix down?
The first thing you should check is if there is a Netflix outage. Sometimes there is a problem with Netflix servers and you are dealing with a widespread outage. If your Netflix app isn't working or your shows aren't buffering, the streaming service is probably down. Fortunately, this is easy to check.
Go to downdetector and you will immediately know if Netflix is ​​down.
Any user can report if they have a problem with Netflix. When there are a lot of reports, the service is likely not working and it's not your fault. There is nothing you can do if the servers are down. Furthermore, you can also check on netflix.com if the streaming service is interrupted for some reason.
If these websites show that everything is fine with the platform, try watching Netflix using another device. In many cases, you are dealing with a connectivity issue or problems with the device.
Check your internet connection
Assuming Netflix itself isn't down, the most common reason Netflix isn't working is your internet connection or Wi-Fi connection. So make sure you are connected to the internet first and have a working connection.
If your connection works, it may still be too slow to stream. Netflix recommends at least three megabits per second (3 MBPS) for standard definition (SD) and five megabits per second (5 MBPS) for high definition (HD) streaming.
Use an internet speed check to see how good your connection is. Wait for the website to analyze your connection and tell you everything you need to know.
If everything looks fine, your ISP may be dealing with a service outage. As a last resort, call your ISP and be patient as they try to fix things.
Restart the router
If your internet connection is down and it's not because of your ISP, restart your router or modem. In some cases, it may also appear that you are connected to the internet, but you cannot access any websites or apps online. These problems can often be fixed by a router reset.
The easiest way to restart the router is to press its reset button. All routers have a physical reset button and all you have to do is press it and wait a minute for the device to configure itself.
Reset or reinstall your Netflix app
Like any app, Netflix sometimes has problems. Try disconnecting from Netflix and reconnecting. If the problem persists, try reinstalling the app.
Reinstalling the Netflix app is easy on any device. Whether you are using an Android or iOS mobile device, an Xbox or Samsung smart TV, you can easily uninstall the app to remove any corrupt files. Next, all you need to do is download the Netflix app as you did initially.
Reboot the device
A temporary system bug can prevent Netflix from running on your device. A reboot usually solves this problem. This step is valid for any device, be it an iPhone, or a Microsoft Xbox console.
Alternatively, you can turn off the device, wait a minute, and then turn it back on.
If you are using a smart TV, especially Samsung, turn it off and wait 30 seconds before turning it back on. Unplugging it might also help after turning it off. This method allows you to completely restore everything. If that doesn't work, consider resetting your smart TV to factory settings.
If you're using the Netflix app on your PlayStation and Xbox consoles, you should restart them even if the other troubleshooting steps didn't help. Console apps are known to be flawed, and a reset works in most cases.
Disable your VPN
Are you using a VPN and Netflix suddenly stopped working? You get an error message like "Do you seem to be using an unlock or proxy?" Netflix doesn't like VPNs and has probably detected that you are using one, so you have lost access to the streaming service.
Netflix is ​​actively trying to blacklist virtual private networks because people use them to change regions of Netflix. If you're using one, make sure it's still compatible with Netflix. Otherwise, disable it.
Netflix error codes
In some cases, Netflix helps you figure out the problem by displaying an error code. Some are related to a connectivity issue, while others appear due to a specific problem with the device. You may even get errors if you are trying to access limited Netflix content. Below you will find the most common Netflix error codes and how to fix them.
Netflix error code UI-800-3
Error code UI-800-3 indicates that you have a problem with the Netflix app data and is preventing you from connecting to the streaming service. You can resolve this error by clearing your device's cache or simply reinstalling the application.
Netflix error code 100
Error code 100 appears when there is a problem with the Netflix app or with the data it stores. This error is common with Amazon Fire TV, but you can also encounter it with AppleTV or iPhone.
When you see this error, restart your device. If it still appears, try resetting the device to factory settings.
Netflix error code 10008
Error code 10008 is associated with connectivity issues on Apple devices such as iPhone or iPad.
To fix this, first make sure you are connected to the internet and that your network speed matches Netflix's minimum requirements. Next, log out of your Netflix account and then log back in. If this does not clear the code, you need to restart your device.
Netflix error code U7111-5070
If you get this error code, it means Netflix needs to verify your age before allowing you to view the content you are accessing. Go to netflix.com/verifyage to confirm that you can legally watch adult TV shows and movies.
Netflix error code NW 2-5
The NW 2-5 error code, as well as other NW error codes, is related to a connectivity problem. Then, follow all of our internet connection troubleshooting steps.
Make sure you are connected to the internet. If you are using Wi-Fi, check how stable the connection is. Switch to the ethernet cable to see if it makes a difference. You can also try a different network to see if there is something wrong with your main connection. If so, you may need to call your internet service provider.
Conclusions
Most Netflix problems can be fixed quickly, so don't panic when you get an error. In many cases, all you have to do is log out of your account or restart the device. Sometimes, it's not your network connection or device that's causing the problem, but Netflix or your ISP.