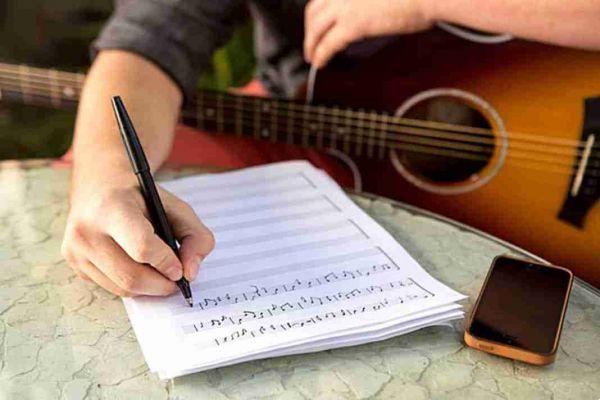 App to create music. Create your own backing tracks with these apps for Android and iOS through your smartphone or tablet.
Are you a music lover you like to compose backing tracks and would like to have an instrument to be able to do it through your mobile device.
Thanks to these app to create music to compose Music bases for your songs will be simple and fun.
Start creating the music of your dreams with these apps from musical composition.
App to create music
Music Maker JAM
Music creation app: join the musical revolution now! Millions of people use Music Maker JAM to create, share and discover great songs from a variety of genres such as EDM, hip hop, dubstep, house, pop rock and many more.
It's that simple! Choose from thousands of studio quality loops, beats and melodies to start mixing your new songs and then share them with a worldwide audience.
Submit your songs to one global network: Sometimes you will be discovered, you will have followers and your share of fame.
Choose from over 200 music style packs which include trap, hip hop, dubstep, rock, pop, funk, drum and bass, techno, house, ambient, jazz and soundtracks!
- Create your own style: Easily combine samples from different music genres
- You are the producer: Record live with perfect mixdown on an 8-channel mixer
- Access thousands of studio-quality loops: rhythms, vocals, lead sounds and bass lines
- Be creative with super simple controls: adjust the tempo and harmonies, modify some parts of the song and play with spectacular effects in real time
- Remixa i brani shaking your device
- Make voice recordings
- Share your songs directly on SoundCloud, Facebook, WhatsApp and other social networks.
- Join our music community and get in touch with friends, artists, fans, trend creators, followers, DJs, producers, etc.
Download now for Android or iOS
Ninja jamm
Download for Android and iOS.
Walk Band – Studio Musicale
Walk Band, a pocket band consisting of a custom simulator of a series of musical instruments for smart devices.
To have an entire band at your disposal, we have extended the functionality from keyboard only to Keyboard, Guitar, Drum Pad and Drum Machine. All instruments use the sounds of real instruments. In the latest release, we have added a multi-track recording feature. You can add drum rolls and guitar sounds to your piano melody. Now you can create a musical work with a full band. An external MIDI keyboard via USB is supported. Don't you know how to play the piano? It does not matter. Walk Band also offers a Learn to Play mode.
Download now for Walk Band – Studio Musicale per Andoid.
GarageBand
GarageBand turns iPad and iPhone into a collection of Touch instruments and a fully equipped recording studio: you can compose all the music you want, anywhere. And with Live Loops anyone can enjoy making music as easily as a DJ.
Use Multi-Touch Gestures to play the piano, guitar and create rhythms with the same skill as a pro, even if you've never played a note in your life.
Plug in a guitar or bass and play using classic amp models and pedal effects.
Use a touch instrument, microphone or guitar to instantly record a performance with support for up to 32 tracks.
Use the sound library to download free additional instruments, loops and sound packs.
Use iOS 11's Audio Unit Extensions to play, record and mix third-party instruments and effects directly in GarageBand. Finally, you can share your song with friends and family.
Download now GarageBand, per iPhone e iPad